New from BYK-Gardner, Spectro2profiler provides a complete perspective of colour measurement by measuring 2D and 3D profiles to achieve colour and grain harmony.
The perception of visual quality is influenced by colour, gloss and the surface structure. All three parameters are taken into consideration when making an overall judgment. Until now, grain or surface structure could only be judged visually or with sophisticated microscopes. This has changed with the new spectro2profiler which measures all three parameters simultaneously in a robust, portable tool.
It measures colour as you see it. It measures structure and gloss as you see it. And it provides a new 3D structure analysis taking multiple images under different illumination conditions to estimate surface curvature. This data is aligned with 2D camera-based reflectivity measurement which separates gloss reflection from the 'hills and valleys' of structured surfaces. Colour-coded images visualise the 2D/3D measurement data for ease of interpretation.
The reflectivity contrast is an ideal measurement parameter for the production quality control of injection or slush-moulded parts, structural coatings including powder coatings, analysis of leather and fake leather, and more. It is particularly useful to achieve overall harmony of automotive interiors where different parts are made from different materials with the same grain.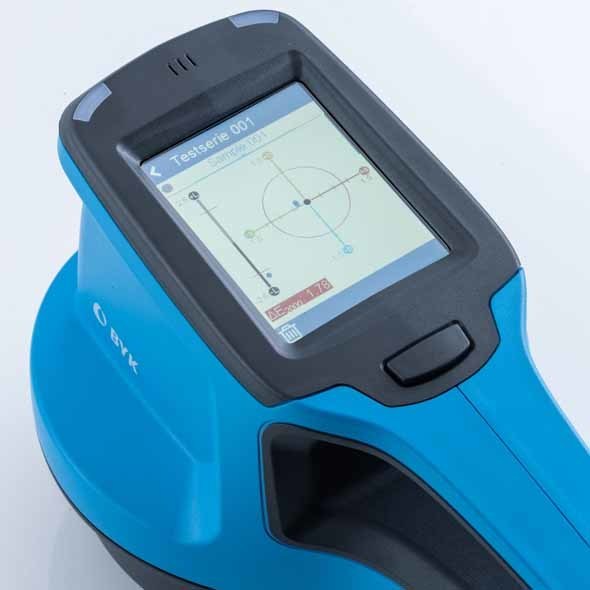 Download Product Information Sheet
Please contact Simon Moss on (+44) 1959 560818 or via email for further information or quotation