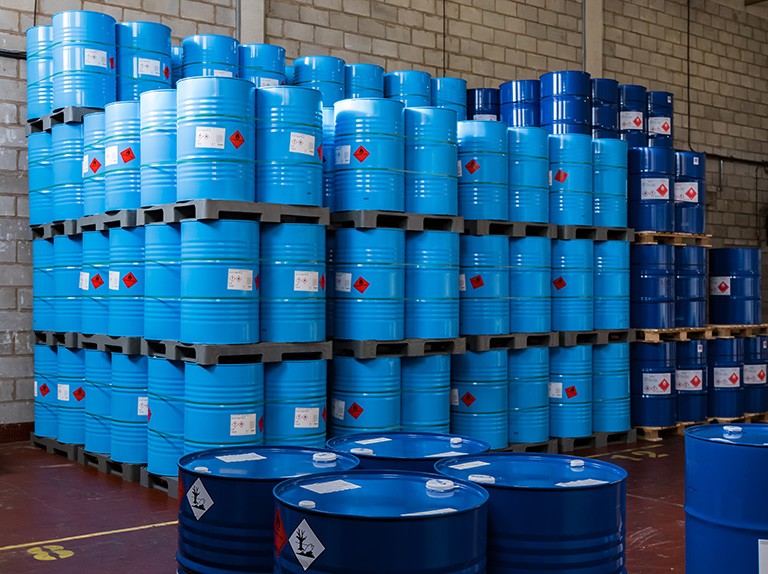 Excellence and safety across our operations
Blagden strives for excellence in all activities as a respected chemical distributor. It is constantly working to ensure the highest health, safety and environmental standards.
We were one of the first UK chemical companies to acquire ISO 9001 covering both chemical manufacturing and trading activities. Today our ISO accreditation by LRQA covers our chemical distribution and blending activities.
ISO 9001: Download certificate here
Blagden Quality Policy: Click to download
Blagden Health and Safety policy: Click to download
Blagden Environmental policy: Click to download
Sustainability Policy: Click to download
Emergency Telephone Number: +44 (0)1865 407333
Industry schemes and accreditations
COMAH (Control of Major Accident Hazards): As a COMAH site, our distribution and warehousing operations demonstrate that all necessary measures have been taken to prevent major accidents and limit their consequences to people and the environment. Our safety plan by Bureau Veritas is regularly updated and verified by HSE. Further information about COMAH is available here.
REACH: We comply with REACH regulations and have worked with our supply partners and customers to assist with compliance. Our REACH pre-registration is complete.
Responsible Care: We are part of this widely-accepted initiative through our trade association, the CBA. It underlines the chemical industry's commitment to continual improvement in health, safety and environmental performance.
Carechem 24: Through Carechem 24, we are linked, round the clock, to specialist response and support in the event of a hazardous incident involving our products, whether it occurs on our premises, in transit or once it has been received by our customer.
The National Chemical Emergency Centre number is 01865 407333.
SQAS Distributor/ESAD for Chemical Distributors: We are committed to this initiative involving third-party verification and procedures to ensure high standards of our chemical distribution and supply chain compliance.
Dangerous Goods Safety Advisor (DGSA): We have DGSA approval which is reviewed annually.
Packaging Waste Regulations: ​In compliance with the Waste Packaging Regulations and as a supplier of packaged goods Blagden encourages customers to:
Legal Information
To download our terms and conditions of business, please click here.
Our e-mail disclaimer can be viewed here.