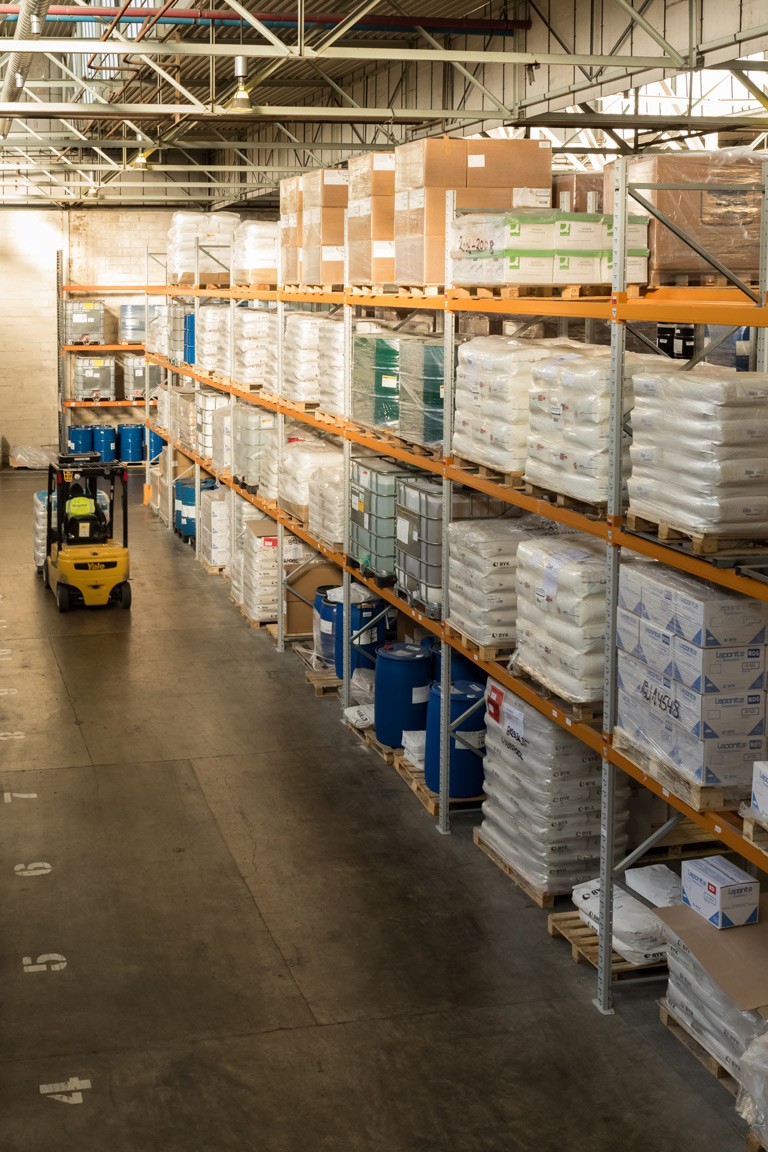 Speciality chemicals distributor for the UK and Ireland
Blagden Specialty Chemicals sources and supplies a comprehensive range of speciality chemicals to key market sectors in the UK and Ireland. We distribute chemicals from our own warehouse to guarantee prompt, reliable delivery. Our aim is to provide a one-stop shop for our customers fulfilling all their chemical requirements.
We represent leading global manufacturers, including BYK Chemie, Eckart, Rain Carbon and Sekisui as well as niche specialists producing innovative functional chemicals.
People make the difference in our business. Within our company, we have the technical knowledge to help customers identify ways to achieve the results they require. We assist with new formulations and product improvements.
Focus on market sectors
Blagden focuses on key industry sectors within the UK and Ireland:
In specific sectors, we are among the leading chemical distributors and trade with the majority of businesses in that market.
We have invested heavily in technology to ensure efficiency. Reliability of supply is ensured through our own distribution centre where we maintain products in stock for prompt delivery. Operations on site include Repackaging and Custom Blending as well as an Applications and Quality Control Laboratory.
Questions and special requirements are quickly resolved with a phone call to our customer service team based in our head office.
Customers benefit from our knowledge and expertise
Our success has been built on the exhaustive knowledge we have of the chemicals, additives and products we supply and the benefits they bring to our customers' formulations.
We provide customers with much more than deliveries of chemicals:
We work with customers to solve problems and investigate new formulations
We offer information about products and new developments
We keep customers up to date with new developments though our close links with leading global manufacturers
We travel the world sourcing high-quality new products and keep customers informed about opportunities
This is made possible through the calibre, technical expertise and market sector experience of our people, from our hands-on management team to our sales teams in the field.