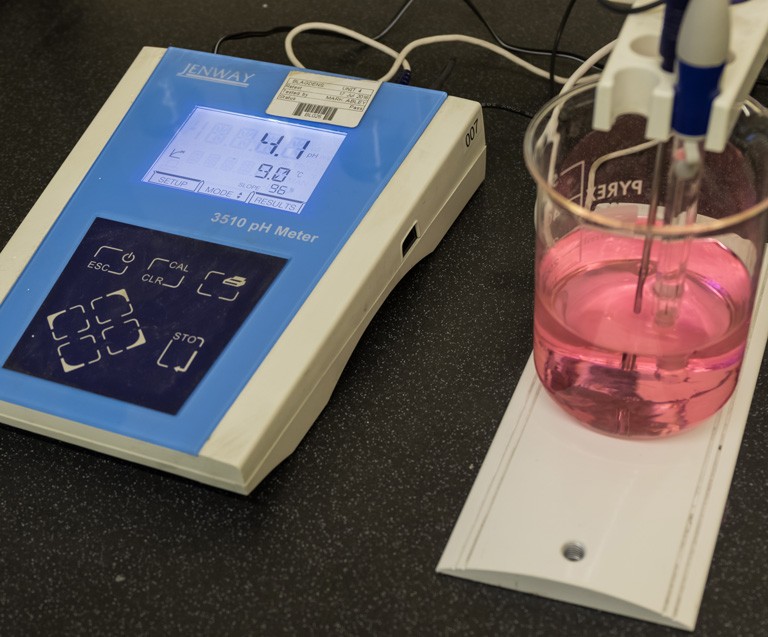 Innovative ingredients for your formulations
We are constantly looking towards the future so we can anticipate our customers' needs. Many look to us for information and assistance with product innovation and development.
What we offer:
Knowledge: Our partners include many of the leading innovators in the chemical industry. We are active within the international marketplace, identifying new products, new players and new opportunities. It gives us a breadth of knowledge and information to share with our customers.
Products: We closely follow market trends and fashions - particularly in the dynamic world of cosmetics and skin care - as well as legislative changes to ensure we have the chemicals and products available with the functionality you require.
Collaboration: We work with customers on developments in their product range and, in some instances, involve our supply partners too.
Evaluation and problem-solving from our Applications Laboratory
Our Applications Laboratory undertakes basic evaluation and comparisons to support our customers and key supply partners (for example - see here). It builds on the in-house skills of our long-established Quality Control function for incoming and outgoing materials.
Legislation
Legislation is driving the need to replace and change products within a number of our market sectors. We help customers understand how changing legislation will impact them and offer alternatives to existing products.
All chemicals supplied by Blagden conform to the requirements of the REACH regulations and have either been fully registered or pre-registered. It is important to note that the registration of each chemical refers to specific applications. We work with our customers to ensure their usage appears on the REACH registration for the chemicals they require. However, if you have novel uses for a chemical, or any questions about REACH regulations and registration, please contact us on 01959 562000.
Biocidal Products Regulations (BPR): Biocidal products are loosely defined as products designed to control unwanted organisms. Examples include disinfectants, insecticides and preservatives. Since 2000, all active substances marketed and used in biocidal products must be assessed under this directive. One of the on-going consequences of this legislation is to prohibit the use of some products entirely, or to set dates for their elimination from products, or to prohibit the licensing of some products for particular applications. For further information, call us on 01959 562000.