Rotational viscometers have become a standard in virtually all industries. They measure viscosity by sensing the torque required to rotate a spindle at constant speed while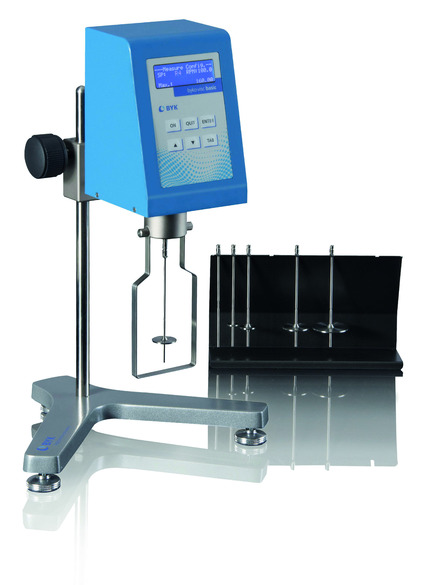 immersed in fluid. The torque is proportional to the viscous drag on the spindle; thus the sample viscosity.
The byko-visc Basic viscometer offers multi-functionality at an economical price. The easy to use controls allow for rapid incorporation. It is accurate and precise to meet exacting demands.
Download Product Information Sheet
Please contact Simon Moss on (+44) 1959 560818 or via email for further information or quotation