When more than one operator is drawing down the same coating or ink, the dry film appearance will vary because of different drawdown techniques. Drawdown speed and pressure on the applicator tool will impact film thickness, gloss, opacity, and colour.
The byko-drive is an economical film applicator which offers precise speed and pressure control to produce consistent drawdown results. It is available with a vacuum plate or glass plate with clamp. Applicator bars, U-shaped bars, applicator frames, film casting knifes, and wire-wound rods are acceptable applicators.
The byko-drive has a compact design consisting of a light-weight aluminium chassis and impact resistant thermo-plastic cover.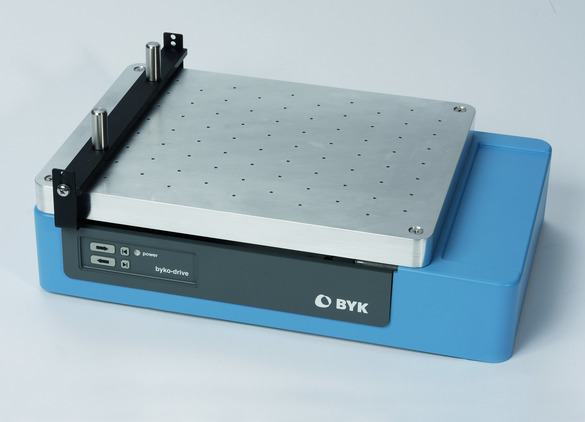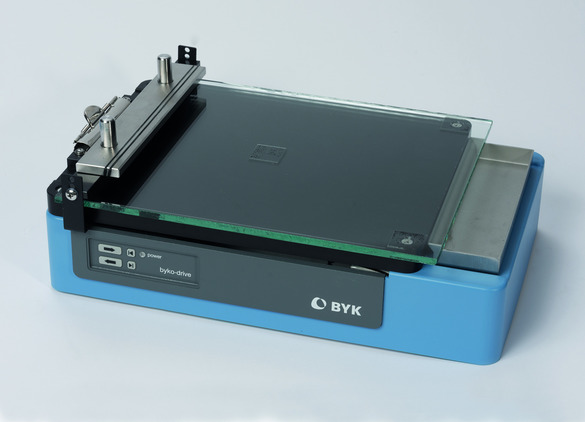 | | |
| --- | --- |
| Order No. | Product Name |
| 2121 | byko-drive V |
| 2122 | byko-drive G |
| 2131 | byko-drive XL, V |
| 2132 | byko-drive XL, G |
Please contact Simon Moss for further information or to request a quote on +44 (0)1959 560818 or by Email.