What's to see at SCS Formulate?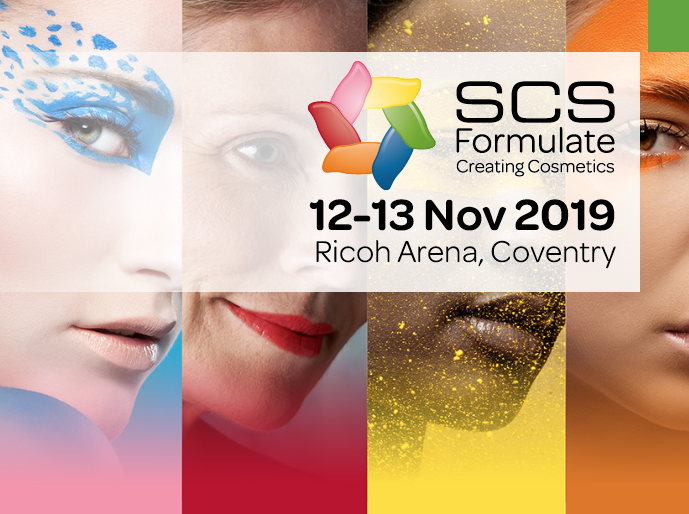 There's lots to excite visitors to Blagden's stand 508 at SCS Formulate this year. In addition to our own ranges of Silicone fluids, polymers and preservatives, we will be showcasing the following key supply partners:
Abies Labs
Abies Labs offers a unique premium quality ingredient, silver fir branch extract, scientifically validated for dietary supplementation and cosmetics. The extract is sourced from silver fir trees in unspoiled European forests. It is a unique composition of polyphenols with small molecular mass and proven high absorption. It provides more powerful antioxidant activity than well-known standards, and allows for soothing, brightening, calming and anti-ageing claims.
Gelyma
Founded by experts in phycology, Gelyma is involved in the research, development, manufacturing and marketing of specialty ingredients for novel blue cosmetic strategies. Innovation and scientific expertise enable Gelyma to provide the highest quality products prepared from microalgae based on their understanding of the marine world.
Lantmännen Oats
Lantmännen offer oat beta glucan, derived from the oat bran of high quality, non-GMO, Nordic oats through a patented, chemical-free process. The gentle formulation is the natural way to incorporate the power of oats into cosmetics and personal care products. AvenacareTM is a unique and hypoallergenic ingredient, and is ideal for use in a variety of skin and hair care products.
Sollice Biotech
Sollice Biotech was created to answer the new needs of the cosmetic market. The universe of cosmetics is constantly evolving, with new products and active ingredients hitting the market every day. It is Sollice's mission to help customers grow and succeed in their cosmetic development process. Innovative hi-tech active and functional ingredients are adapted to the needs of today's cosmetic market. Its expertise in cosmetic claims and applications, particularly in skin care and make-up, allow Sollice to create real added value.
Stella
With more than 40 years of experience in the industry, Stella offers a wide range of high-purity lanolin products and derivatives specifically designed for the pharmaceutical and cosmetic industries. Their products are used in skin care, personal care, baby care, body care, anti-ageing & anti-wrinkle lotions, skin disorder solutions and more, appealing to the most demanding end users.
Textron
Textron produce and supply the highest quality vegetable oils and synergistic blends for the cosmetic sector worldwide, as indispensable ingredients for all types of personal care products. The ingredients can be used in both rinse-off and leave-on formulations. Products in the Evoil range are also ideal for direct application to skin and hair. In addition to the Evoil products, Textron offers a range of Bismuth intermediates and pigments for colour cosmetic applications; one particular product development being a nitrosamine-free Bismuth Oxychloride
Vinner
Vinner Labs develop, manufacture, and supply functional and active ingredients for personal care, home care, and dietary supplements and products.With a comprehensive global reach, Vinner is a solution-oriented provider delivering products of high value and specialty active ingredients.
SCS Formulate takes place at the Ricoh Arena in Coventry on Tuesday 12th November from 9-5.30pm and Wednesday 13th November from 9-4pm. We look forward to welcoming you to Stand 508. To arrange an appointment in advance, please contact Russell Cox on 01959 560828 or email.