Webinar: Protection from digital blue light damage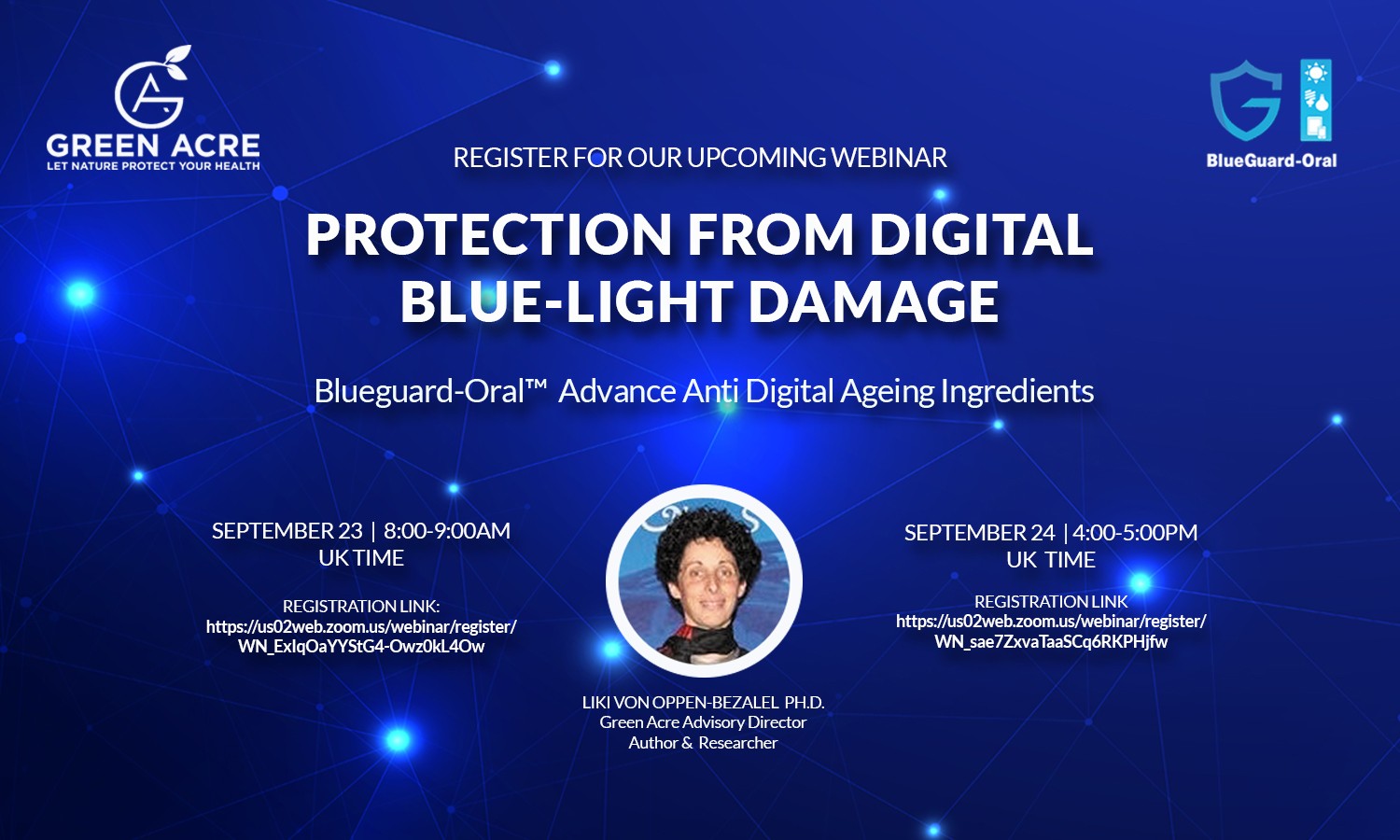 If you're interested in how to address the potential impact of blue light in products and formulations, this webinar is for you: Protection from Digital Blue Light Damage.
The webinar from our supply partner Green Acre Health and Beauty will explore the issues around blue light. These relate to concerns about the fact that people are spending increasing amounts of time on phones and mobile devices and the impact of the light emitted on skin and eye health, not to mention sleep patterns.
While blue light has always been present in light emitted from televisions and artificial lighting, these are generally placed at a greater distance from the viewer than a computer or mobile phone.
The webinar will look at practical ways to address concerns through your formulations, and in particular will highlight Blueguard-OralTM Advance Anti-Digital Ageing Ingredients – available from Blagden.
To join the webinar, sign up at the time that is most convenient through the links below:
September 23, 2020: 8:00AM London
September 24, 2020 | 4:00PM London
If you can't make the webinar, but would like to discuss these and other products, please contact Dr Russell Cox on 01959 560828, mobile 07899 951252 or email.