Surfex 2022 – what a success!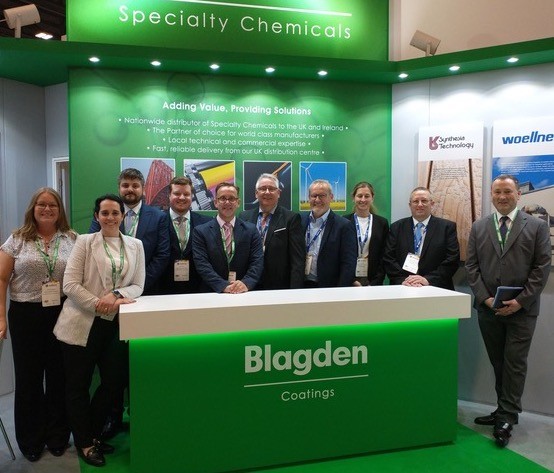 We were delighted with the number of visitors to our stand at Surfex this year. Thank you - it was great to be back!
After a four-year wait, Surfex opened its doors to representatives from across the surface, paint and coatings industries in June. As a leading supplier to these industries in the UK, Blagden was exhibiting in a prime location in partnership with our world-class supply partners.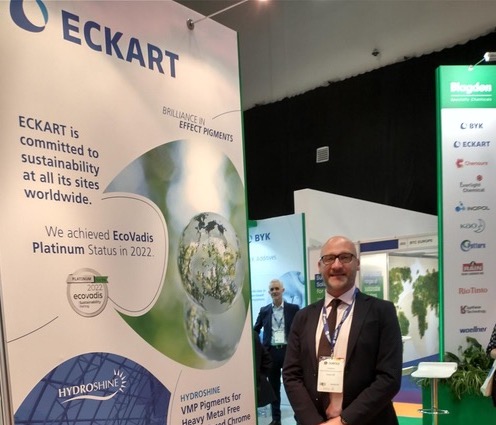 Enquiries from existing and new customers
"We had a great show," said Philip Randall, Coatings and Graphic Arts Business Manager at Blagden. "Members of our sales team were joined by friends and colleagues from key partners including BYK, Eckart, Rain Carbon, Chemours and Synthesia Technology. Footfall far exceeded expectations and we received plenty of enquiries from existing and new customers. It's clear the industry is in fine health."
Over the two-day event, products highlighted on our stand drew lots of interest, including the latest addition to Eckart's sparkling Edelstein range, Sapphire Blue. Just as eye-catching were the next generation PVD grades of Metalure which offer real mirror-effects for coating applications. Show News publications for BYK additives and Eckart effect pigments also proved popular and can be downloaded here (Show News: Byk Additives, Show News: Eckart).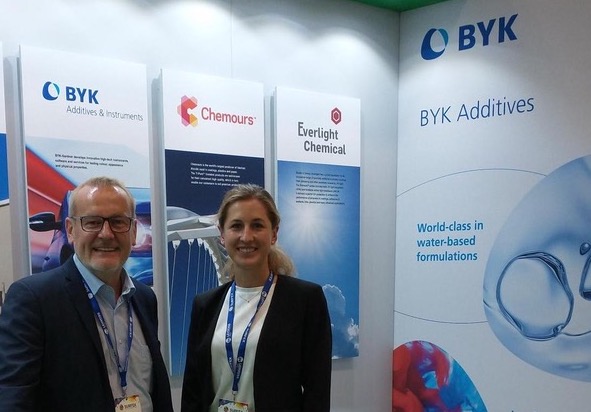 Special thanks to Heiko Juckel of BYK Chemie for providing an informative and insightful presentation on The Golden Triangle in Water-Borne Protective Coatings. This was a well-attended event which explored the challenges of water-borne coatings in the marine and protective coating market. As well as providing an overview about wetting and dispersing additives which have no negative impact on corrosion, Heiko described the three innovations that are making the difference to build the golden triangle.
Our thanks to all participants, suppliers and customers for their valuable support in making this event such a success.