SCS Formulate is back – and we'll be there!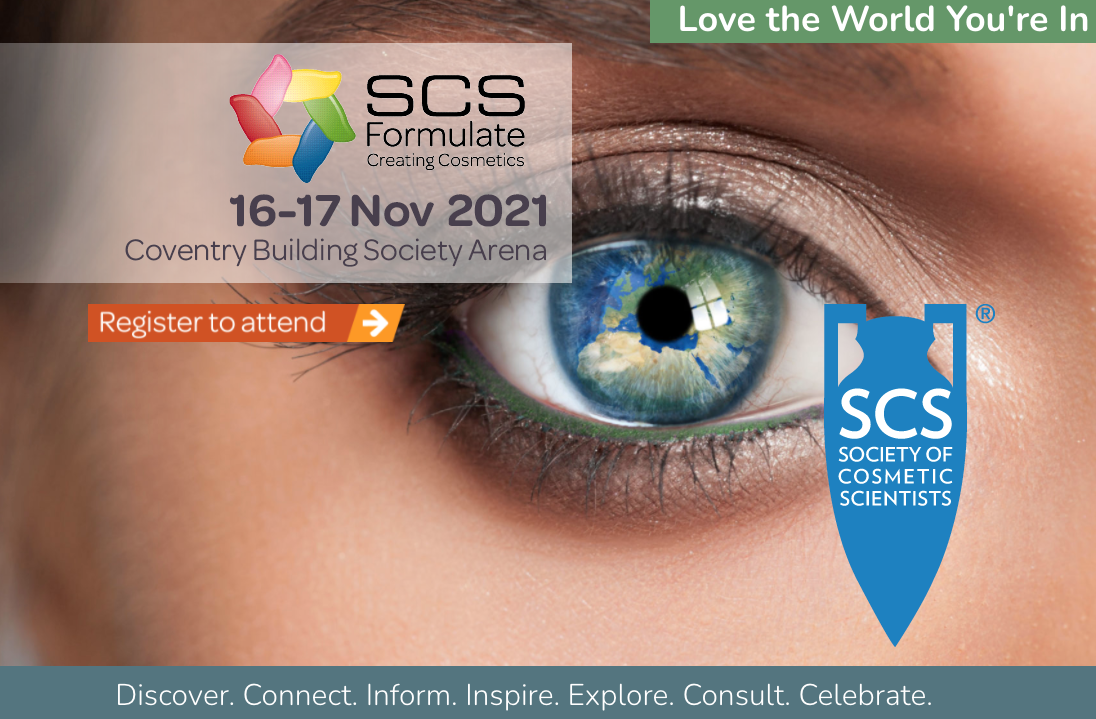 We're looking forward to catching up with everyone in the industry in person at SCS Formulate on November 16th and 17th. Come and see us on stand 433 in Hall 1.
From our stand, 433, we will be showcasing our product range of innovative ingredients and actives enabling you to keep pace with trends and opportunities across sectors including hair care, skin care, colour cosmetics and sun care. Highlights include:
Sollice Biotech's range of innovative active and functional ingredients adapted to the needs of the cosmetics market.
Abies Labs, producer of Belinal®, a unique bioactive extract from the branches of silver fir trees which is rich in polyphenols and polysaccharides for anti-aging, hydrating and whitening activity.
Sekisui's range of Selvol™ Ultalux Polyvinyl Alcohol polymers and copolymers, offering improved film formation, superior adhesion, viscosity control, and water solubility to a wide variety of consumer products.
Antaria (ANO), a THA/FDA approved Australian manufacturer of ZinClear XP powder, organic / vegan dispersions, as well as ZinClear XP and classic ZinClear IM dispersions - an innovative range of products used in sun care, skin care and cosmetics applications.
IN Harmony products from Nanovetores, which uses micro-encapsulation technology to develop high performance, safe, active ingredients for cosmetic applications.
Vinner Labs next generation sunscreen filters for personal sun care protection, as well as a VinsorbTM, which blends three filters to deliver increased stability and protection for the products themselves.
Retinols including retinol crystals 100%, water miscible retinol 50% and oily forms of retinol.
Peptides for applications in anti-ageing and anti-wrinkle formulations, as well as for products connected with hair growth and nutrition, sun protection and skin firming.
SCS Formulate takes place at the Coventry Building Society Arena in Coventry on Tuesday 16th November from 9-5.30pm and Wednesday 17th November from 9-4pm. We look forward to welcoming you to Stand 433 in Hall 1. Our sales staff will be available throughout the exhibition to discuss products from our entire range. If you would like to arrange an appointment in advance, please contact Paula Thornton on 01959 560826.
Please note: Information provided here is given in good faith and without liability. It is intended for guidance only. Users are advised to conduct their own independent examination of the product to ascertain its suitability for incorporation into processes or products. Users should ensure that the use of the product complies with all pertinent current legislation. We guarantee to supply to specification, not performance.