Pigment range outshines foils in bringing silver brilliance to inks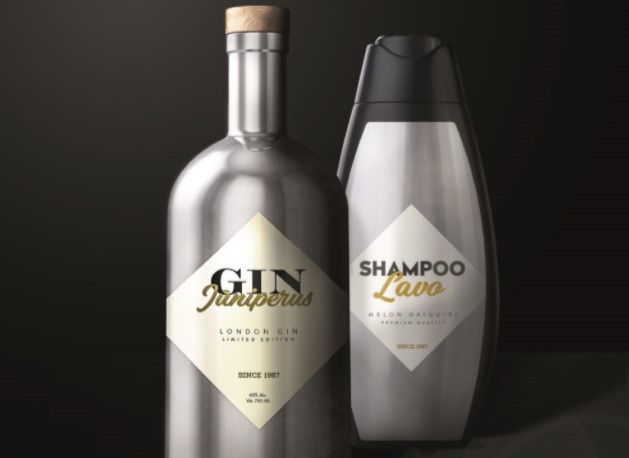 Technical developments at Eckart have brought a range of silver pigments to the market which can simulate and even outshine the reflectivity and flash of foils within the format of a printing ink.
The range is called Metalure, with grades designed to create the highest levels of reflectance in solvent-borne inks. They produce effects from ultra-dark to light colour shades, soft to intensive chrome-like effects, and brilliant to highly-brilliant shine.
The pigments are manufactured from metalised foil in a process which creates multiple aluminium layers separated by release coats. With a uniform, smooth surface and perfect non-leafing properties, the result is an optical micro-mirror-like effect which cannot be achieved by conventional metal effect pigments such as cornflakes or silver dollars.
The metalising process improves yield and efficiency compared to a single coated stamping foil, as the pigments are created from 100% of the metalised foil area. From an environmental and visual point of view, the application of these pigments in an ink onto a substrate results in optimised effects with no foil waste and improved recyclability of the end product.
Low pigment loadings and the absence of surface lubricants help inks based on Metalure dispersions achieve a high level of film integrity, rub resistance and inter-coat adhesion.
The product series is ideally suited for mirror effects in all kinds of printing applications, including solvent-based inks, solvent-based gravure, screen inks and glass coating. Products can be supplied as a base product powder or in an easy-to-incorporate format.
For more information about how the Metalure range can bring more brilliance to your inks, please contact Philip Randall on 01959 560857 or email.
Please note: Information provided here is given in good faith and without liability. It is intended for guidance only. Users are advised to conduct their own independent examination of the product to ascertain its suitability for incorporation into processes or products. Users should ensure that the use of the product complies with all pertinent current legislation. We guarantee to supply to specification, not performance.