Meet us at CPHI 2022
01.Nov.2022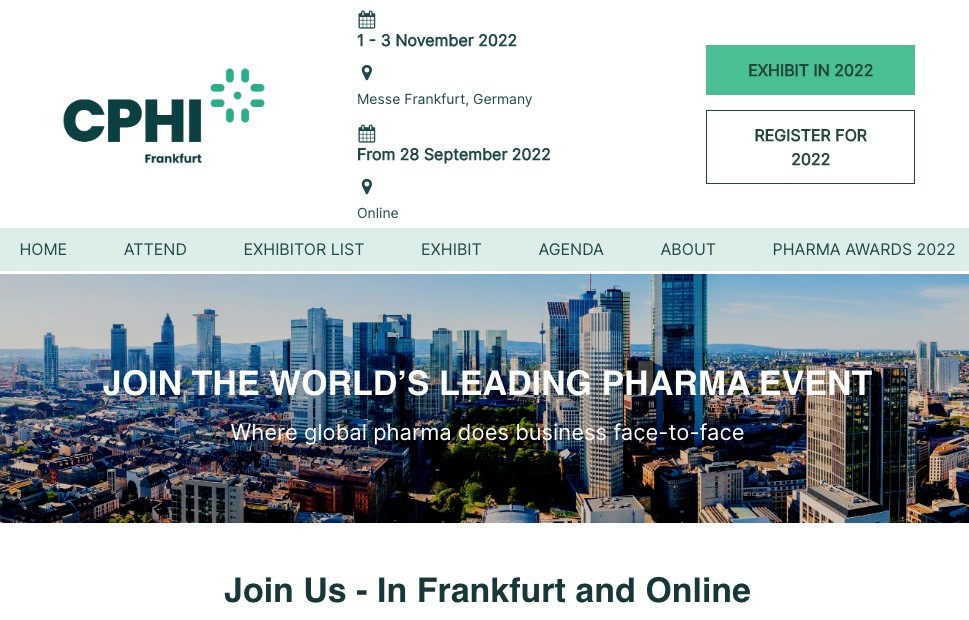 Blagden is attending CPHI 2022 in Frankfurt from November 1-3.
We will be joining pharma professionals and industry experts from across the supply chain, catching up with developments and expanding our network.
If you would like to schedule an appointment with us at the exhibition, please contact Steve Dawson on 01959 560841 or email.