Innovation award for new silicone-based surfactants for water-based systems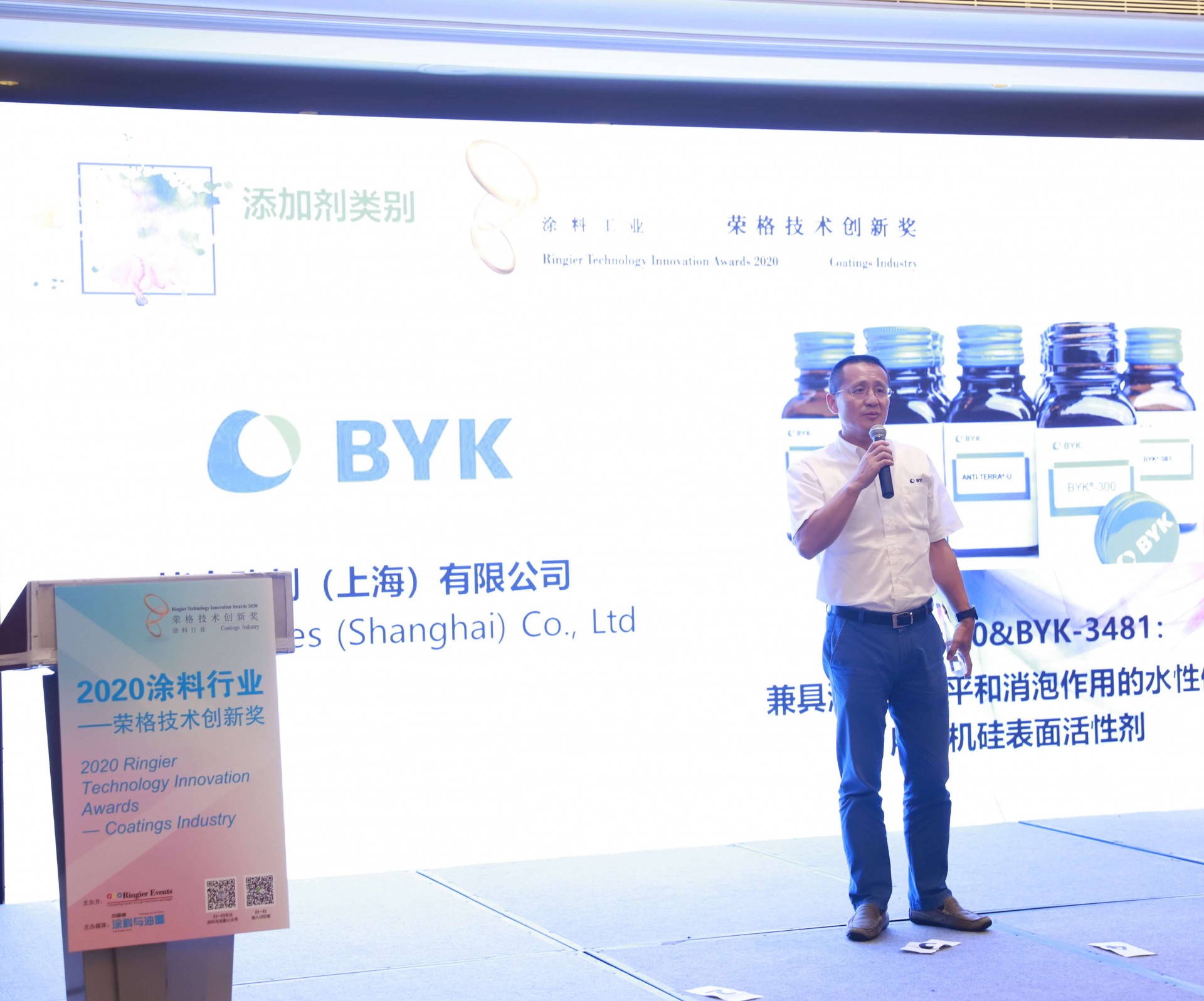 Two new silicone-based surfactants with properties that address key challenges for water-based coating systems have won an innovation award.
The new additives from Blagden's key supply partner, BYK Chemie GmbH, support the worldwide trend towards water-based and low-VOC coatings systems.
BYK-3480 and BYK-3481 respond to the demand for water-based products with unique properties as companies within the coatings sector speed up efforts to develop water-based, low emission and other forms of environmentally friendly systems to comply with legal provisions and environmental concerns.
Specifically, these surfactants address challenges of high gloss and low film build on non-polar substrates in general industrial coatings, as well as the need to allow for good surface wetting on metal substrates which are impure or have oily contaminations.
BYK-3480 and BYK-3481 are silicone surfactants with good defoaming properties which can be used in any aqueous system and offer a balanced property package - defoaming, substrate wetting and levelling – at the same time. BYK-3480 is recommended for pigmented systems and BYK-3481 is suited for clear coats.
The award won by the BYK products was in the Coatings category of the Ringier Technology Innovation Award for industrial manufacturing. The purpose of the award is to encourage, acknowledge and reward individuals and companies who have developed new ideas, methodologies, products or technologies to improve industries with greater energy saving and cost reduction.
Please note:
Information provided here is given in good faith and without liability. It is intended for guidance only. Users are advised to conduct their own independent examination of the product to ascertain its suitability for incorporation into processes or products. Users should ensure that the use of the product complies with all pertinent current legislation. We guarantee to supply to specification, not performance.