Get set for Surfex 2021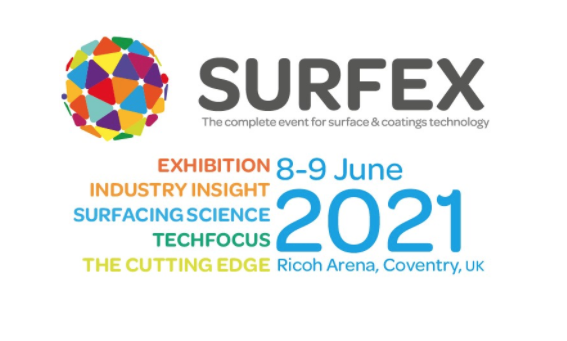 Blagden is exhibiting at Surfex in June 2021. Come and see us on Stand 233 to explore our product range and discover what's new. You can also meet members of our technical sales team and representatives from key supply partners in our industrial market sectors: Coatings, Graphic Arts and Industrial Applications.
With a wealth of technical and commercial experience, our technical sales team can offer full, confidential evaluation to find a solution to most formulation challenges, supported by our applications laboratory in Liverpool. We represent leading global manufacturers, including BYK Chemie, Eckart, Chemours, Dominion Colour Corporation, Rio Tinto Minerals and Imerys Talc.
Surfex is the leading event for the surface and coatings technologies industry. It's at Surfex that visitors are able to keep up to date with developments in surface coating technologies, discover new ideas and find answers to technical challenges.
The exhibition, at the Ricoh Arena in Coventry, takes place June 8-9 2021. To make an advance appointment, please contact Michael Austin on 01959 560804 (email) for Coatings, Phil Randall on 01959 560857 (email) for Graphics Arts, Greg White 01959 560817 (email) for Industrial Applications, or Simon Moss for QC Instruments (email).