Free Webinar: Visual evaluation of solid colours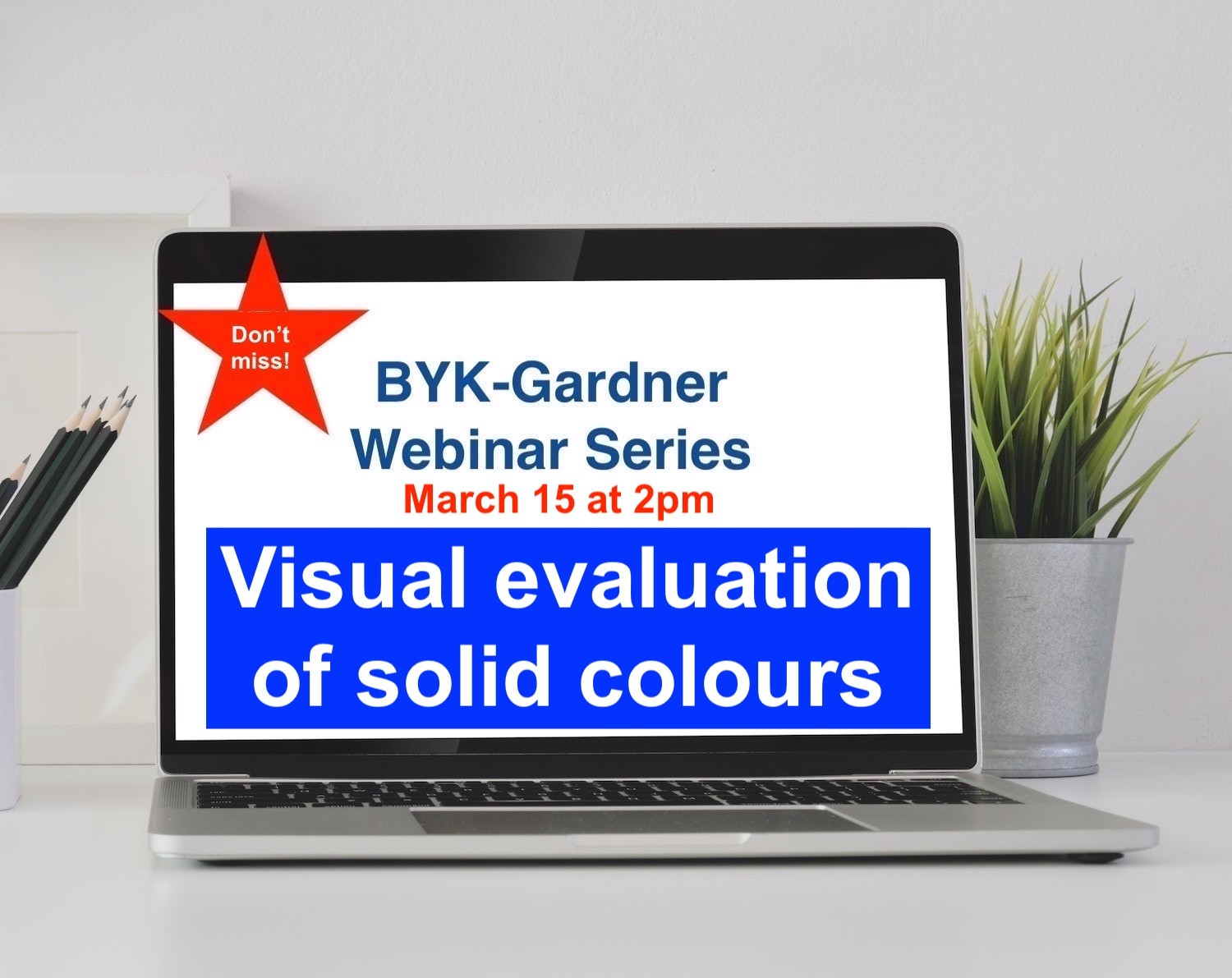 The upcoming BYK-Gardner webinar on Wednesday 15th March looks at what is most important for visual matching of solid colours.
Visual colour perception is influenced by individual preferences which depend on personal experience and memory as well as varying environmental conditions. To optimise colour consistency, a standardised test procedure is needed as well as a neutral surround and defined illumination.
Attend the BYK-Gardner webinar on Wednesday 15th March to learn more!
Topics include:
Which factors play a role in the perception of colour?
Which lighting, viewing and environmental conditions are standardised?
Visual colour evaluation according to standard DIN EN ISO 3668
What is most used in practice?
Metamerism and colour change
What are the effects of different daylight simulations?
Learn more at BYK-Gardner's Webinar on Wednesday March 15th at 2pm.