Free Webinar: Gloss in theory and in practice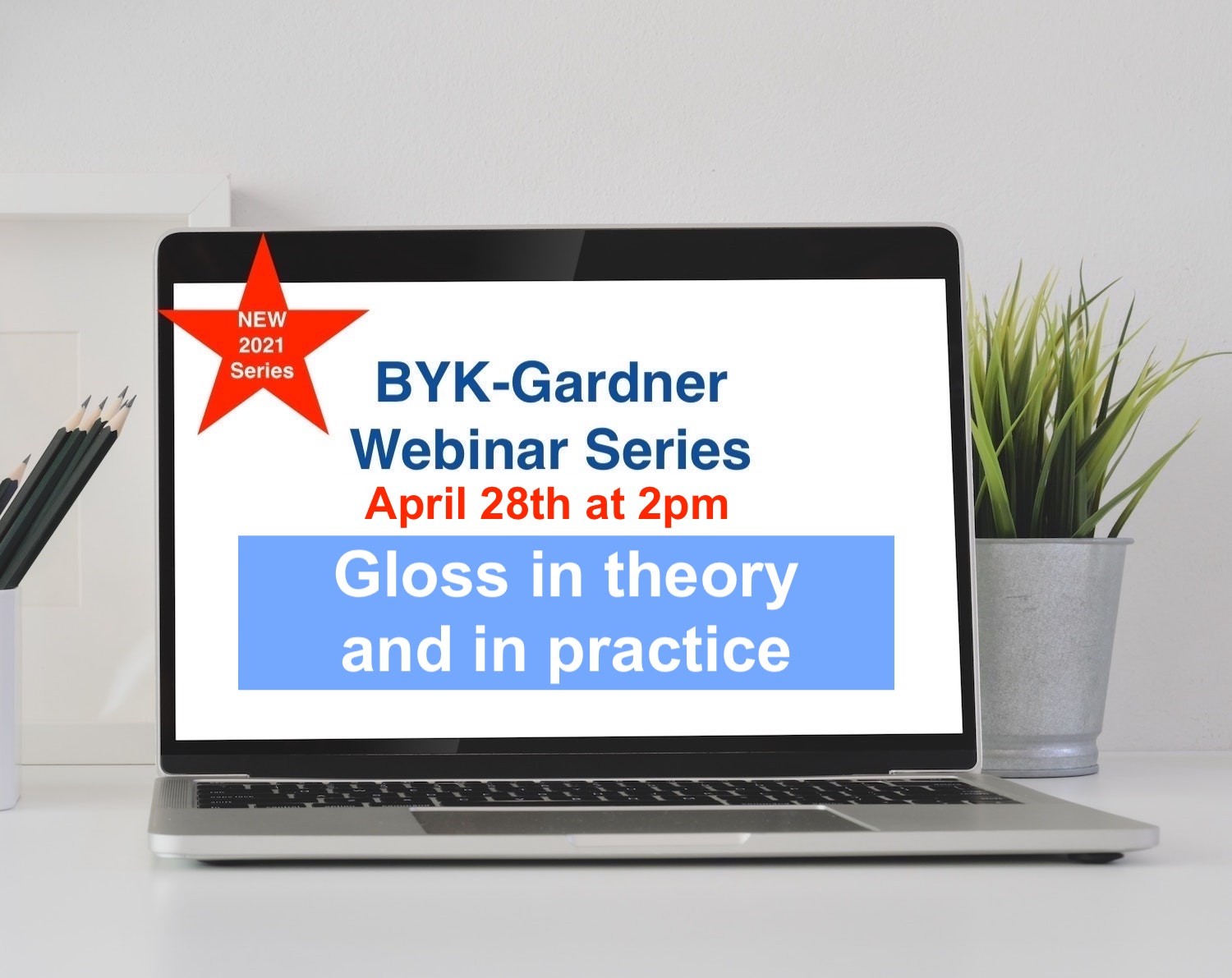 The upcoming BYK-Gardner webinar on Wednesday April 28th focuses on objective and reliable measurement of gloss and includes a live demo of data analysis with smart-chart.
Whether matt or glossy – products with gloss variations are perceived as lower quality and can result in customer complaints. Gloss changes could be the result of a variety of process parameters as well as material properties. Objective and reliable measurement data with defined limits are the prerequisite for a stable production process.
During the webinar entitled Gloss in Theory and Practice, the following topics will be covered:
What measurement geography should be used?
When to measure with 2 or 3 angles?
What are essential technical specifications of a gloss meter to be in compliance with international standards?
What is the influence of surface structure on gloss data?
What limitations do we have in gloss measurment?
Data analysis with smart-chart: live demo
Learn more at BYK-Gardner's Webinar on Wednesday April 28th at 2pm. Register here.