Even more applications for soluble fibre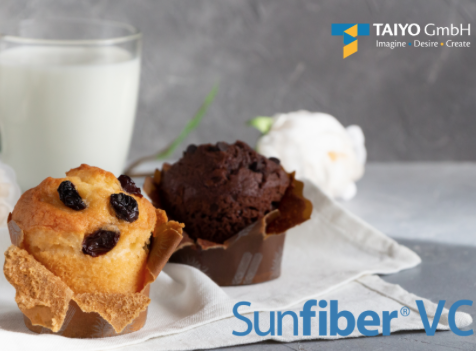 The latest addition to Taiyo's Sunfiber range is ideal for beverages and other products which benefit from its low molecular weight and low viscosity.
The Sunfiber range, available in the UK and Ireland from Blagden Specialty Chemicals, is the ideal dietary fibre additive for food and beverages. 100% water-soluble, it can be added to most foods and drinks without changing taste, aroma or texture. With no visible effect on the end product, it significantly boosts health benefits, improving functionality in food and drinks by delivering high fibre content and excellent stability.
Now Taiyo has extended the range with Sunfiber VC. This is a dietary fibre produced by enzymatic fermentation from the Indian guar bean. VC refers to its very short chains which lead to a much lower molecular weight and lower viscosity than conventional Sunfiber versions. These benefits open up new applications for this popular product.
With the lowest molecular weight of all available Sunfiber grades, applications for Sunfiber VC include:
It can be used as a spray drying agent for fruit powders, flavours, and other hygroscopic materials;
It is a stabiliser for beverages and oily emulsions, including milk and yoghurt drinks where the very short chains can keep the milk fat stable and in emulsion;
By stabilising fat and increasing the dispersion of small fat droplets, Sunfiber VC mimics a much higher fat content in fat reduced ice cream;
It can be used in higher concentrations in sirops, shots, gels and drops because it has a much lower viscosity;
It improves crust and fresh flavour of bakery products and bread.
Sunfiber VC promotes healthy digestive balance and its unique soluble fibres are gentle on digestive systems. For more information or to receive a sample, please contact Carol Mellor on 01959 560811 or email.
Please note: Information provided here is given in good faith and without liability. It is intended for guidance only. Users are advised to conduct their own independent examination of the product to ascertain its suitability for incorporation into processes or products. Users should ensure that the use of the product complies with all pertinent current legislation. We guarantee to supply to specification, not performance.