Countdown to exciting new developments at SCS Formulate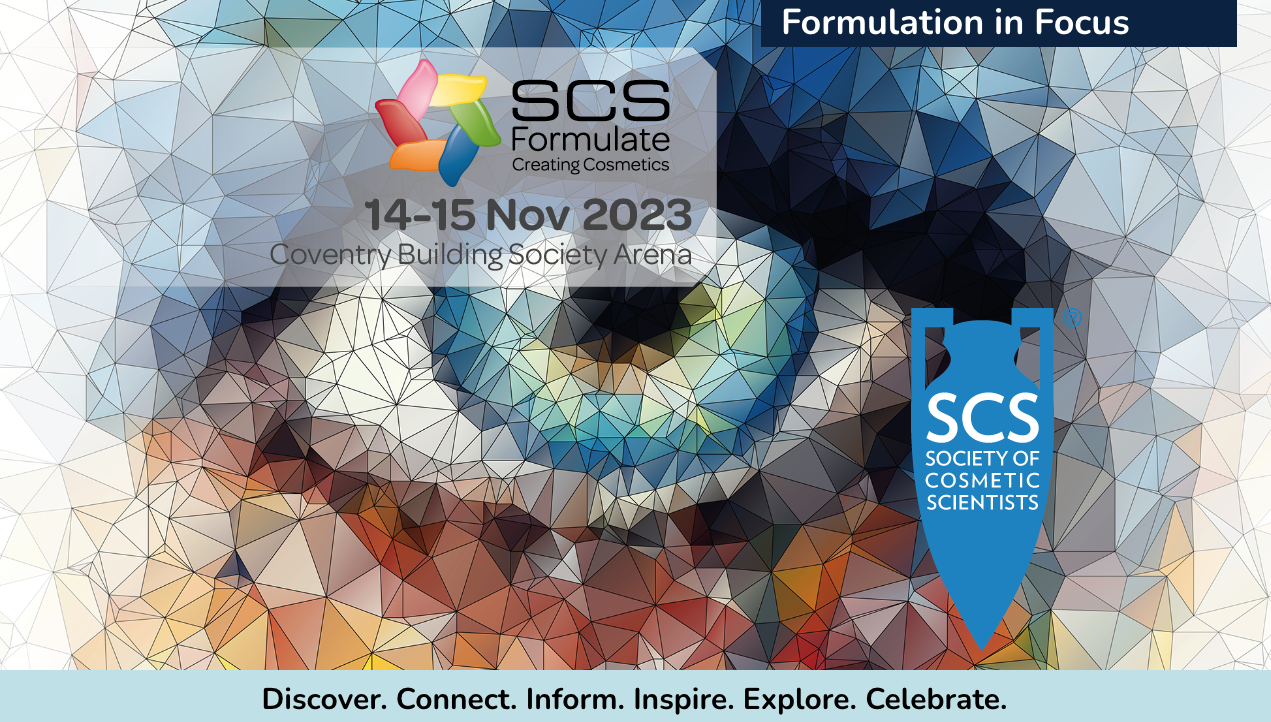 Blagden is exhibiting at SCS Formulate from 14-15th November at the Coventry Building Society Arena. This year, there are more reasons than ever to visit us.
Get ready to catch up with new developments, products and supply partners introduced by Blagden Personal Care over the past year. We also have some exciting news which will be revealed at the show.
We have a broad spectrum of experts on our stand to inspire, advise and guide you to the best products for your needs. It includes our own technical and sales team as well as representatives from our partners Scott Bader, Sollice, IndyK, Vinner and Umang.
Seven reasons to visit us at stand 403:
1. Get inspired by the highly innovative multi-functional ingredients from Sollice
2. Discover points of differentiation for your formulations with Scott Bader's high-performance bio-based oils and additive ranges
3. Take a closer look at Indyk's extensive selection of high-quality vegetable oils
4. Check out the next-generation u-v filters from Vinner
5. Explore Sekisui's cosmetic grades of polyvinyl alcohols
6. Uncover the benefits of Umang encapsulation solutions
7. Meet Blagden's skilled technical experts with the knowledge and expertise to answer questions across our entire personal care product range
To secure an appointment contact Paula Thornton (email) or call 01959 560826.