Bringing metallic effects to digital printing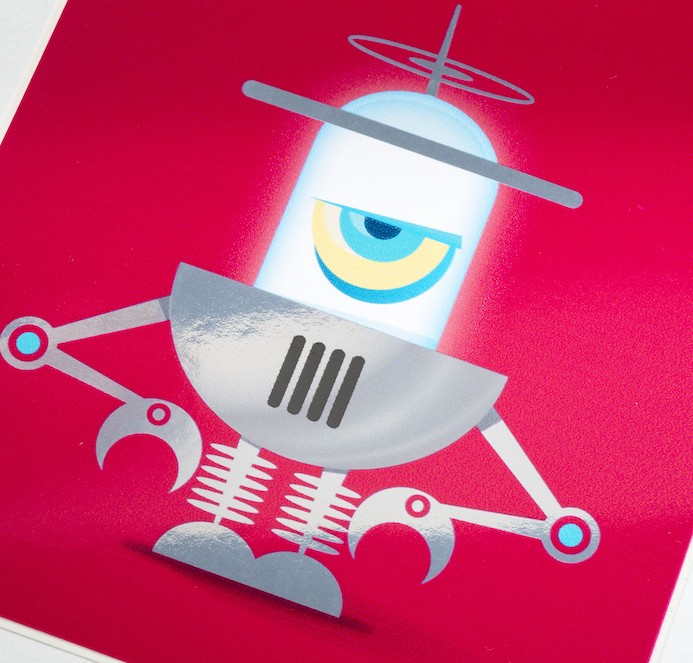 An emerging trend in the digital printing sector is demand for metallic effects to provide innovative added value for digital print jobs.
Jetfluid inks from Eckart are the world's first and fastest digital inkjet printing metallic inks. They print at comparable production speeds compared with process colours and can be easily adopted in the existing printing process through a spot colour channel.
With Jetfluid Metallic inkjet inks, you can:
Add metallic effects to your digital prints and create a real eye catcher without using any metallised substrate
Combine Jetfluid with standard CMYK to print a whole new universe of metallic colours
Print at normal production speeds – there's no need to slow down your machine and no special equipment necessary
Print on non-coated standard vinyl to gain brilliant results
Replace the white under print on dark materials with and achieve fascinating effects
Jetfluid inks can be used on various substrates and for many applications including: posters and banners, textiles and leather, composite boards, labels, wood, cartons and paper, car wraps and interior decoration, packaging and stickers.
Jetfluid products can be easily used in most of the leading piezo technologies.
For more information, contact Philip Randall at Blagden on 01959 560857 or email prandall@blagden.co.uk.
Please note: Information provided here is given in good faith and without liability. It is intended for guidance only. Users are advised to conduct their own independent examination of the product to ascertain its suitability for incorporation into processes or products. Users should ensure that the use of the product complies with all pertinent current legislation. We guarantee to supply to specification, not performance.