Blagden to distribute chemical blowing agents from Hebron SA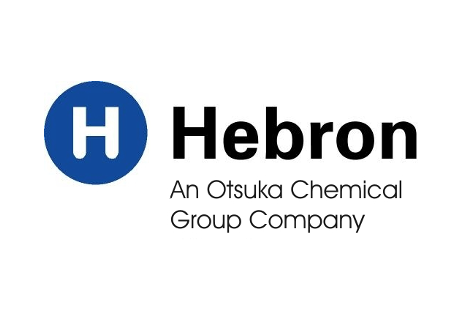 Blagden Specialty Chemicals is delighted to announce an exclusive agreement to distribute chemical blowing agents to manufacturers in the UK and Ireland on behalf of Hebron SA.
Founded in Spain in 1959, Hebron started life as a manufacturer of additives, including azodicarbonamide, for plastics and rubbers. It was acquired in 1989 by Otsuka Chemical Co as part of the Japanese group's expansion into the European market. Since then, Hebron has developed its product portfolio alongside sales of Otsuka Chemical products.
Hebron offers a wide range of foaming agents based on inorganic salts with grades to meet customer needs. The benefits these agents bring include density reduction, improved thermal and acoustic insulation and increased ability to absorb impact. Hebron also manufactures masterbatches based on azodicarbonamide. These masterbatch pellets contain inorganic salts, resin and other additives and allow a high percentage of foaming agent to be incorporated into formulations, maximising quality.
Blagden will be focusing on the development of Hebron SA products into automotive, construction, sealant and inks markets, as well as for packaging, wall covering and flooring applications. For example:
Plastics:
Main applications include foaming of rigid PVC and PP, injection moulding for PP parts for packaging and use as a nucleating agent.
Automotive industry:
Hebron's additives for plastics, leathers and rubbers enable weight reduction in parts of the vehicle while maintaining mechanical properties.
Construction industry:
Additives for construction and building materials address challenges such as energy efficiency, soundproofing, and improving lubricating and hydrophobic properties of concrete and cement.
Packaging:
Additives allow weight reduction along with improved dispersion and crosslinking of other additives, and a greater resistance to degradation, temperature and flame. Also suitable for products, which are in contact with food.
To find out more, please contact Ian Corke on 01959 560809 or email.
Please note:
Information provided here is given in good faith and without liability. It is intended for guidance only. Users are advised to conduct their own independent examination of the product to ascertain its suitability for incorporation into processes or products. Users should ensure that the use of the product complies with all pertinent current legislation. We guarantee to supply to specification, not performance.