Blagden open for business, keeping supply chains moving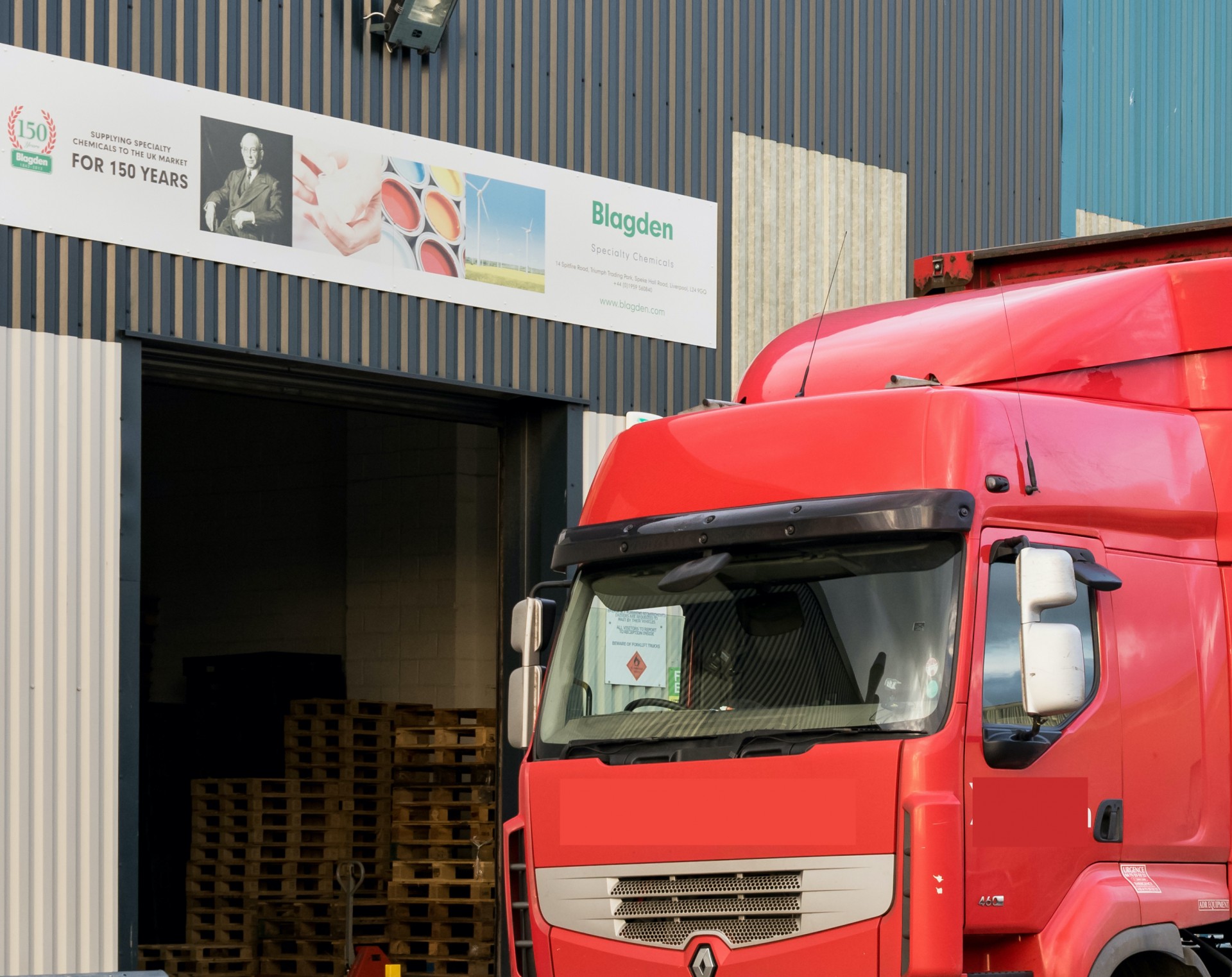 Operations at Blagden continue during the coronavirus shutdown as the company works to maintain supply of key specialty chemicals and ingredients to customers while ensuring safety of staff.
"The spread of the Coronavirus has brought unprecedented times, creating threats to the welfare of our colleagues and customers while also making huge demands on key supplies," said Blagden CEO Graham Turton. "Now, more than ever, our customers are relying on our dedicated service to support their business and supply chains regarded as an essential service. We are working tirelessly to ensure deliveries continue."
Blagden's offices in Kent and its distribution centre near Liverpool remain fully operational, albeit with changes to working practices.
Safeguarding the safety of staff and maintaining supply to customers
The company's response to the Covid-19 threat has been based on two important principles: safeguarding the health and safety of staff and maintaining supplies to customers.
The majority of the company's administrative and sales staff are now working very effectively from home, ably supported by the company's digital platform for communication and collaboration. The company is not undertaking visits to customers or suppliers for the foreseeable future but is scheduling virtual meetings to ensure business continuity. At its distribution centre in Speke, operators in the front line are doing a tremendous job, ensuring essential deliveries are despatched on time.
This enables the business to concentrate on the needs of customers, working in close coordination with key supply partners. Blagden is doing everything possible to maintain deliveries and provide assistance in sourcing key products, additives and ingredients that are currently in high demand. This includes assistance for increased production of soaps and hand sanitisers, food supplies, health care, medicines, packaging and more.
"I'm very grateful to the whole team at Blagden for their commitment to business continuity and service at this time," Graham Turton added. "We have a long-standing reputation for going the extra mile for our customers and that's exactly what we are doing throughout this period. Many of our customers have thanked us for supporting them as part of the essential services supply chain."
Blagden supplies speciality chemicals and ingredients to the following markets: food and nutrition, personal care, household and homecare, health care, coatings, plastics, industrial sectors and the graphic arts.
For further information or specific enquiries, please call 01959 562000 or secretary2@blagden.co.uk