Guidance for reducing sugar content in food and drinks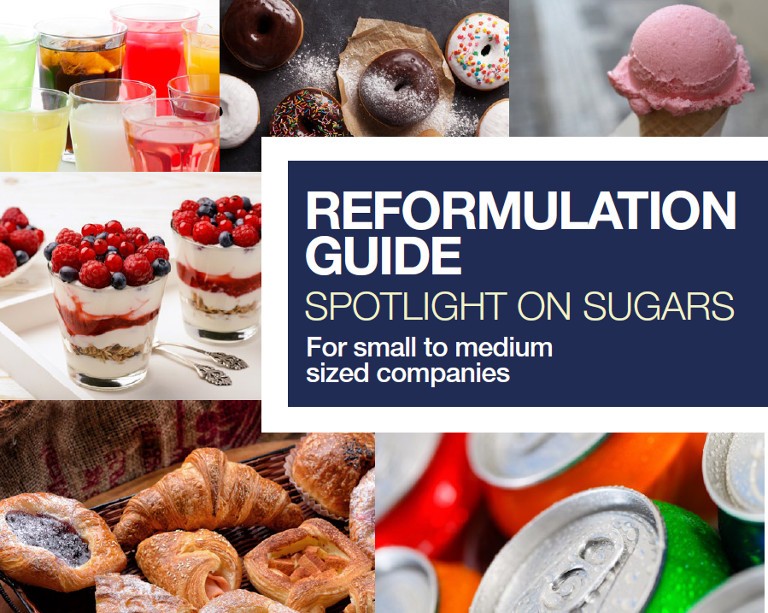 The Food and Drinks Federation has published a free reformulation guide for small food and drink producers who want to reduce the sugar content of their products.
The new guidance sets out the regulatory framework covering the reduction of sugars, key considerations when reducing sugars or using sugar replacers and factors affecting the consumer acceptability of sugar replacers.
It also covers the different challenges and opportunities associated with reducing sugars in soft drinks, dairy and baked goods, and discusses ingredient and labelling considerations.
The challenge for sugar reduction is appreciating the different roles that sugars play which vary from product to product and category to category. Sugars add colour and sweetness, enhance other flavours, provide bulk and texture, and improve shelf-life by reducing available water and inhibiting growth of bacteria. In some products, sugars are used to improve the palatability of fibre, wholemeal or bran.
It also discusses the use of alternative sweeteners and the factors affecting consumer acceptance. To read this useful guide, please click here.
Blagden supplies a number of alternative sweeteners mentioned in the guide:
Polyols
Xylitol: Produced by the hydrogenation of xylose, xylitol has the look and feel of sugar and is just as sweet but contains fewer calories.
Maltitol: Like xylitol, maltitol is a low-calorie sweetener which does not promote tooth decay. It has a pleasant, sweet taste, very similar to sugar and is made from the hydrogenation of maltose, obtained from starch. It is useful in a variety of low-calorie, low-fat and sugar-free foods, and particularly in the manufacture of sucrose-free chocolate.
Sorbitol: A low-calorie sweetener, sorbitol is chemically extracted from glucose, although occurs naturally in certain foods such as apples, pears, peaches and apricots. Sorbitol helps food stay moist, making it a useful ingredient in the production of confectionery, baked goods and chocolate.
Intense sweeteners
Stevia: This is a natural sugar substitute extracted from the stevia plant, which grows in Brazil and Paraguay. It is calorie free and much sweeter than sugar.
Aspartame: This is a synthetic sweetener which is much sweeter than sugar. It is used as a sugar substitute in food and drinks including cereals, sugar-free chewing gum, low-calorie soft drinks and table-top sweeteners.
To find out more about these products, please contact Carol Mellor on 01959 560811 or email.