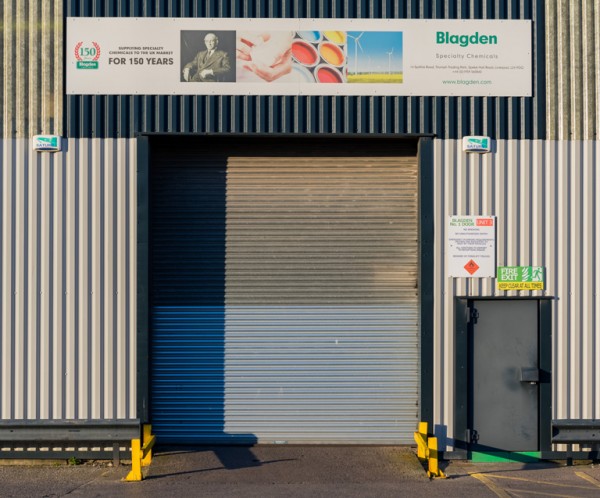 Blagden has been trading chemicals for 150 years
"There's an old 16th century saying: Times change and we change with them... Acceptance of change and the opportunities created will help future success."
These words are from a speech by Robbie Buckland, Managing Director of Blagden for more than 20 years, as he looked back over his 45-year career in the chemical industry. He could just as well have been reflecting on the long history of Blagden itself.
Times have certainly changed over the 150-year history of the company but principles of forward thinking, integrity and service have remained remarkably constant.
Early pioneer becomes European leader in its industry
The company was founded by W Blagden in 1862 as a chemical merchanting operation and was a pioneer in refining crude petroleum and coal tar distillations. Its commercial success was strengthened under the stewardship of Victor Blagden, a quiet but forceful character, renowned for his honesty. In the 1920s, the company started reconditioning steel drums and became the European leader in the industry. It later became one of the largest UK manufacturers of steel drums.
Victor was not only active in building the company, Victor Blagden and Co, he was also a respected leader in the development of the chemical merchanting industry. He was instrumental in founding the British Chemical and Dyestuff Traders Association, later known as the British Chemical Distributors and Traders Association (BCDTA) and now the Chemical Business Association (CBA). He became the organisation's first chairman from 1923-6, and then its first president from 1927-1948.
Blagden has maintained this tradition of service to the industry providing four chairmen for the trade association: Victor Blagden, Cecil Blagden, Robbie Buckland and Ron Sparrow. Our current Chief Executive, Graham Turton, is a past long-serving member of the Council.
An influential and respected manufacturer and distributor
From the 1960s, Blagden embarked on a period of expansion. Manufacture and distribution of Formaldehyde followed the acquisition of Rex Campbell and Co. In 1963, Blagden became Blagden Industries plc, quoted on the London Stock Exchange and, over the next three decades, developed strengths across five autonomous business areas: packaging, manufactured chemicals, chemical trading, plastics and protective equipment.
Blagden plc came to be acknowledged as one of the most influential and respected companies in the chemical industry as a manufacturer, distributor of speciality chemicals and centre of research and development.
The success of the Speciality Chemicals Division was underlined in 1994 when it was split out from Manufactured Chemicals to become a separate trading division. Based in Westerham, it offered in-depth knowledge of application requirements, dedicated teams catering to specific sectors and a nationwide delivery network, all of which continue today.
Focus on sales and marketing of speciality chemicals
Graham Turton, in charge of Blagden plc's Chemical Division, was appointed Managing Director of Blagden Speciality Chemical Trading Group in 1994. In 1996, the Marlow Chemical Group was acquired and in 2000 Graham Turton led a successful management buy out to take the speciality chemicals business private and independent as Blagden plc pursued a solvent business break up strategy across its diverse operations, renaming the company Blagden Specialty Chemicals Limited.
Blagden Specialty Chemicals Limited continues to operate from its head office in Westerham, Kent. It successfully promotes a progressive, forward-looking approach to the sales and marketing of speciality chemicals while benefiting from a deep-rooted history of growth and adaptation to change.
See a fascinating article of Blagden's early trading history written by a past Sales Director, John Yorke (click here).