See us at the European Coatings Show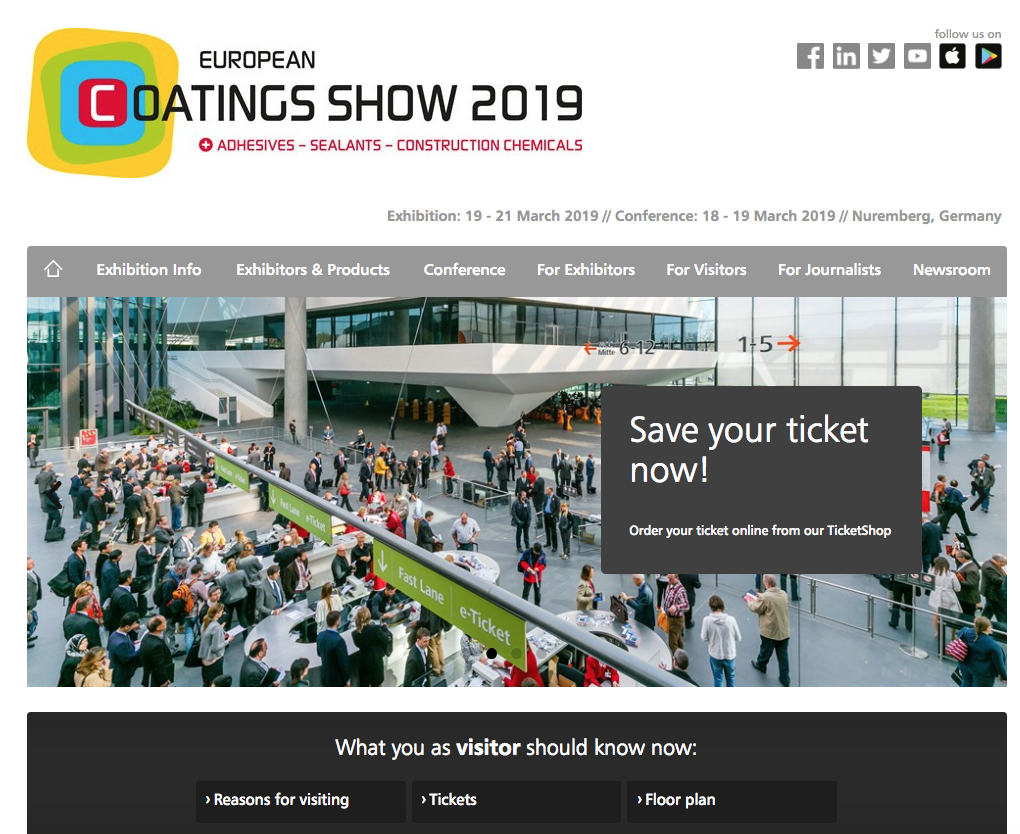 Representatives from Blagden will be attending European Coatings Show 2019 in Nuremberg 19-21 March 2019.
An important gathering of the coatings and paint industry, the European Coatings Show showcases trends and technologies covering all aspects of the production of paints, coatings and sealants and is a regular feature on our events calendar.
During the exhibition, we will be available on stands with our key supply partners BYK and ECKART, taking the opportunity to catch up with customers and supply partners as well as checking out new developments.
We will also be looking to expand our supply partner base through new distributorships.
If you would like to schedule an appointment with us at the exhibition, please contact Michael Austin 01959 560804 or email.