Free Webinar: Film thickness and adhesion of coatings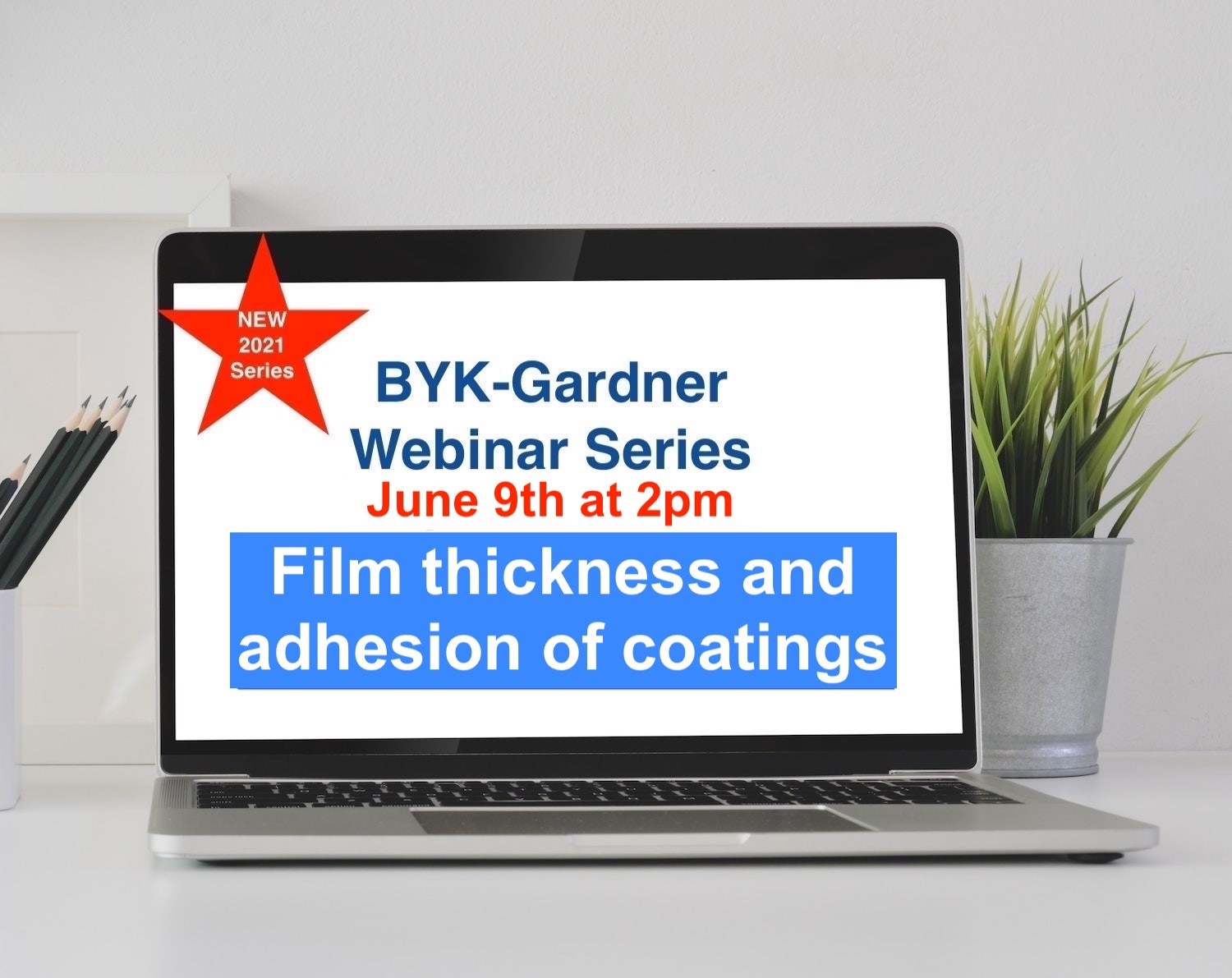 Controlling film thickness helps to save material costs and ensures that colour, appearance and physical properties of your specific application are maintained.
The adhesive strength of a coating is of particular importance for the mechanical behavior as well as for the corrosion protection.
Find out more at Byk-Gardner's next free webinar. Entitled Film thickness and adhesion of coatings, the following topics will be covered:
Definition of film thickness
Measurement methods for determining wet and dry film thickness: destructive and non-destrictive tests
How to measure and evaluate adhesion properties
ASTM and ISO standards, and their most important recommendations
Which instrument is best for your application?
Learn more at BYK-Gardner's Webinar on Wednesday June 9th at 2pm. Register here (from June 1st).