Free Webinar: Colour systems for solid and effect colours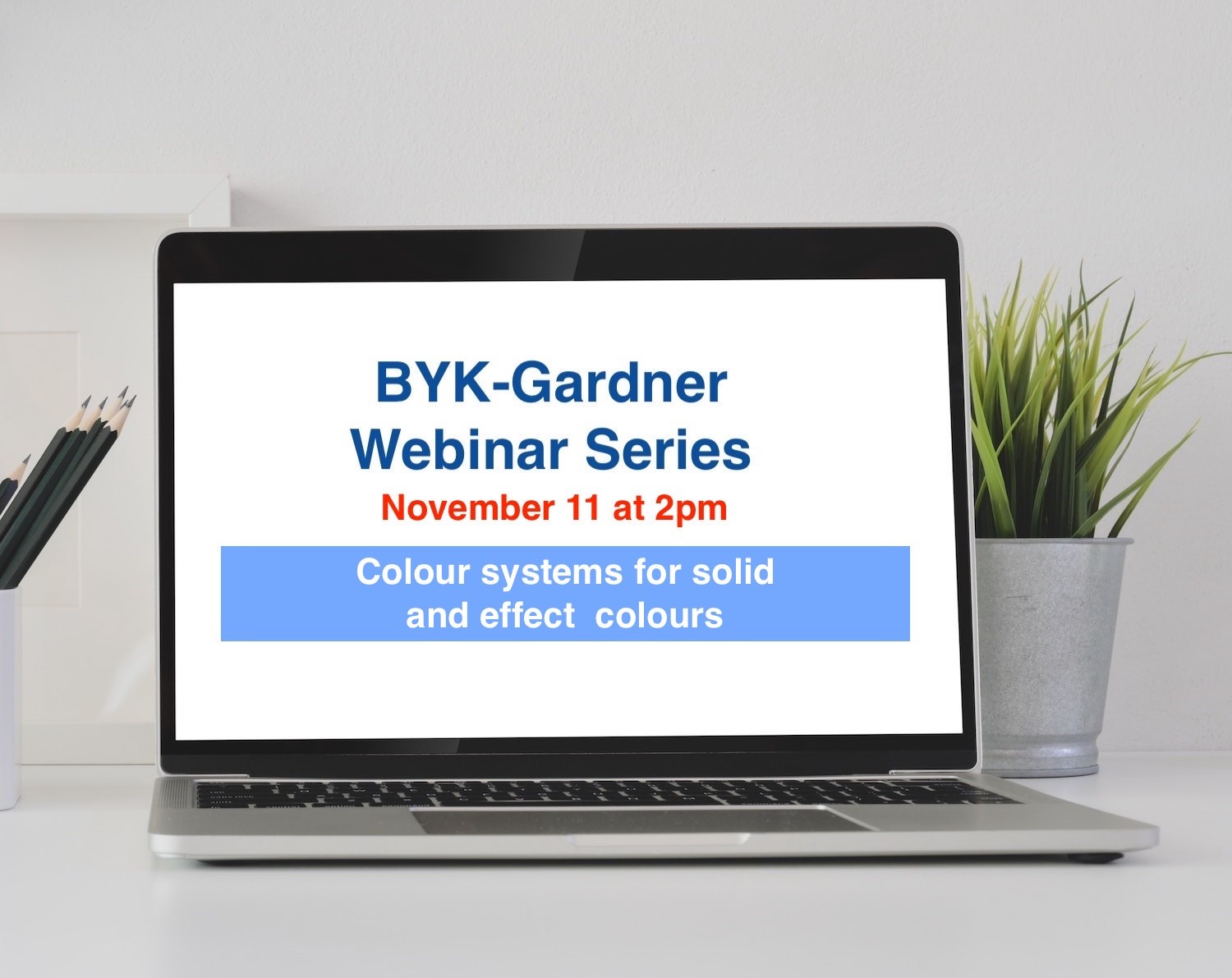 The latest webinar in BYK-Gardner's popular and illuminating series is focused on colour control. Looking at colour difference equations for solid and effect colours, it asks: Which method is best?
In fact this is a question which does not have one simple answer.
Colour control has historically been done by visually inspecting samples and making comparisons with a standard. The problem with such an appraoch is that it is subjective. To provide more objectivity, the international CIELAB system has been used since 1976.
Several modifications of the CIELAB colour equation have been introduced for solid colours, including DE2000. For effect colours, the developments went a step further with the introduction of DE DIN6175. The goal of all the modifications was to improve the correlation between visual perception and values measured by instruments.
The webinar will include the following topics:
CIELAB color space

What is the meaning of ΔL*, Δa*, Δb*, ΔC*, ΔH*?
ΔE*: Can a single number be used for all colours?

How to improve the visual correlation with weighted colour difference methods?
Weighted colour difference methods for solid colours: CIEDE2000
Weighted colour difference methods for metallic and effect colours: ΔEDIN 6175
Learn more at the next BYK-Gardner Webinar on Wednesday November 11th at 2pm. Register here.