Blagden is exhibiting at H3i in May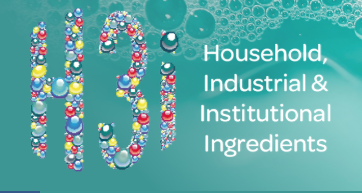 Come and visit us at the H3i Exhibition taking place at the Old Trafford Football Ground in Manchester May 14 -15. Blagden is on Stand 31.
The event focuses on the raw materials, ingredients and formulation services used in creating innovative household, industrial and institutional cleaning products.
Blagden supplies a wide range of chemicals and ingredients to the industry, including surfactants, silicones, preservatives and specialities.
Our supply partner BYK recently announced it is developing and extending its portfolio for the HI&I market, giving formulators new options for improving and differentiating their products. One key area of focus is on additives suitable for Ecolabel-certified products. Read more here. Representatives from BYK will join us on our stand during the event.
DON'T MISS: BYK are presenting a seminar at the exhibition on Tuesday 14 May at 4pm on Fighting the foam – Chemistry and Working Mechanisms of Defoamers.
Keep an eye on our website for further news of products we will be promoting. If you'd like to arrange a meeting in advance, please contact Greg White on 01959 560817 or email.