New sales manager joins Blagden's Industrial Applications team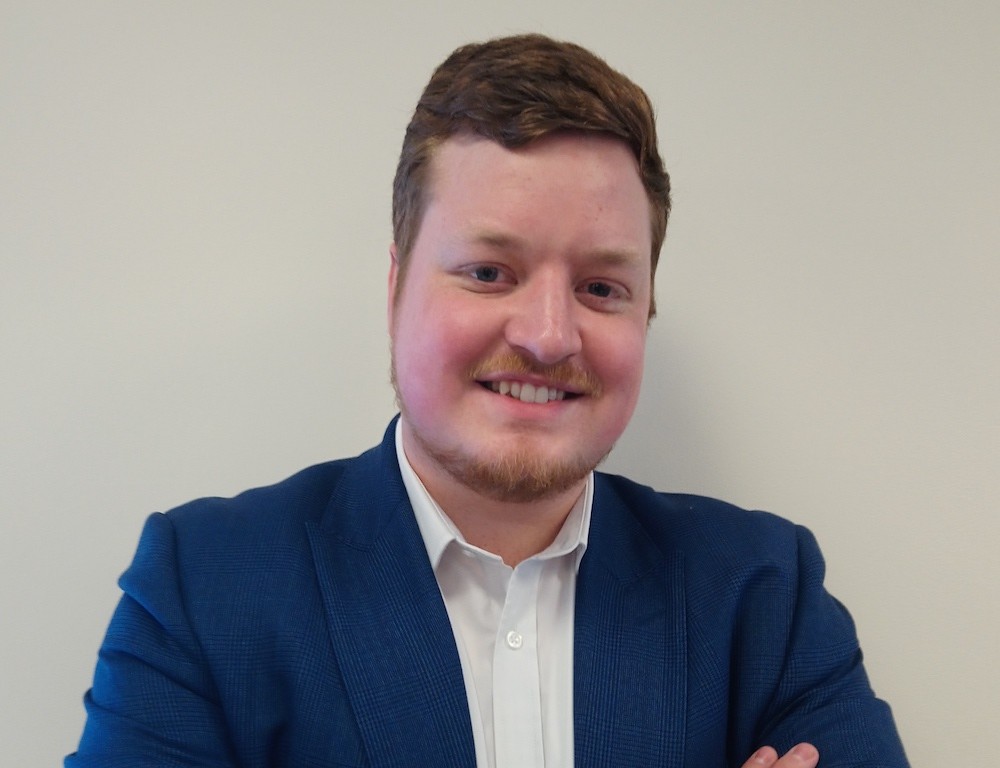 Thomas Foote has joined Blagden's Functional and Industrial Applications team in the position of regional sales manager.
Enthusiastic and personable, Thomas has the ideal background and experience for advising Blagden's industrial customers on the best products for their applications.
He graduated with a Masters degree in Chemistry before joining a pharmaceutical company as an analytical scientist involved in product development and testing. From there he moved into a sales role for metal finishing products and has now joined Blagden's Functional and Industrial Applications team.
The team engages with a very varied customer base, from heavy industry, including chemical manufacturing, casting and foundry, to oil and gas extraction, water treatment, adhesives and sealants, HI&I, lubricants and more.
This diverse customer base and Blagden's extensive product portfolio were part of the attraction to the position, Thomas explained: "It's a wide-ranging technical role which offers lots of interest and opportunity. With industries facing new challenges and seeking more eco-friendly ways to conduct their operations, my aim is to be both visible and helpful. I want to become the 'go to guy' who customers approach when they have a problem."
Greg White, Functional and Industrial Applications Business Line Manager, said: "I'm delighted to welcome Thomas to our team. Blagden's reputation has been built, not just through our range of world-leading products, but in the added value our people provide with their technical advice and knowledge. Thomas is set to continue and reinforce that reputation to the benefit of our customers and partners."
To contact Thomas, please call 01959 560803 or email.