Lots of interest in our product range at UK cosmetics exhibition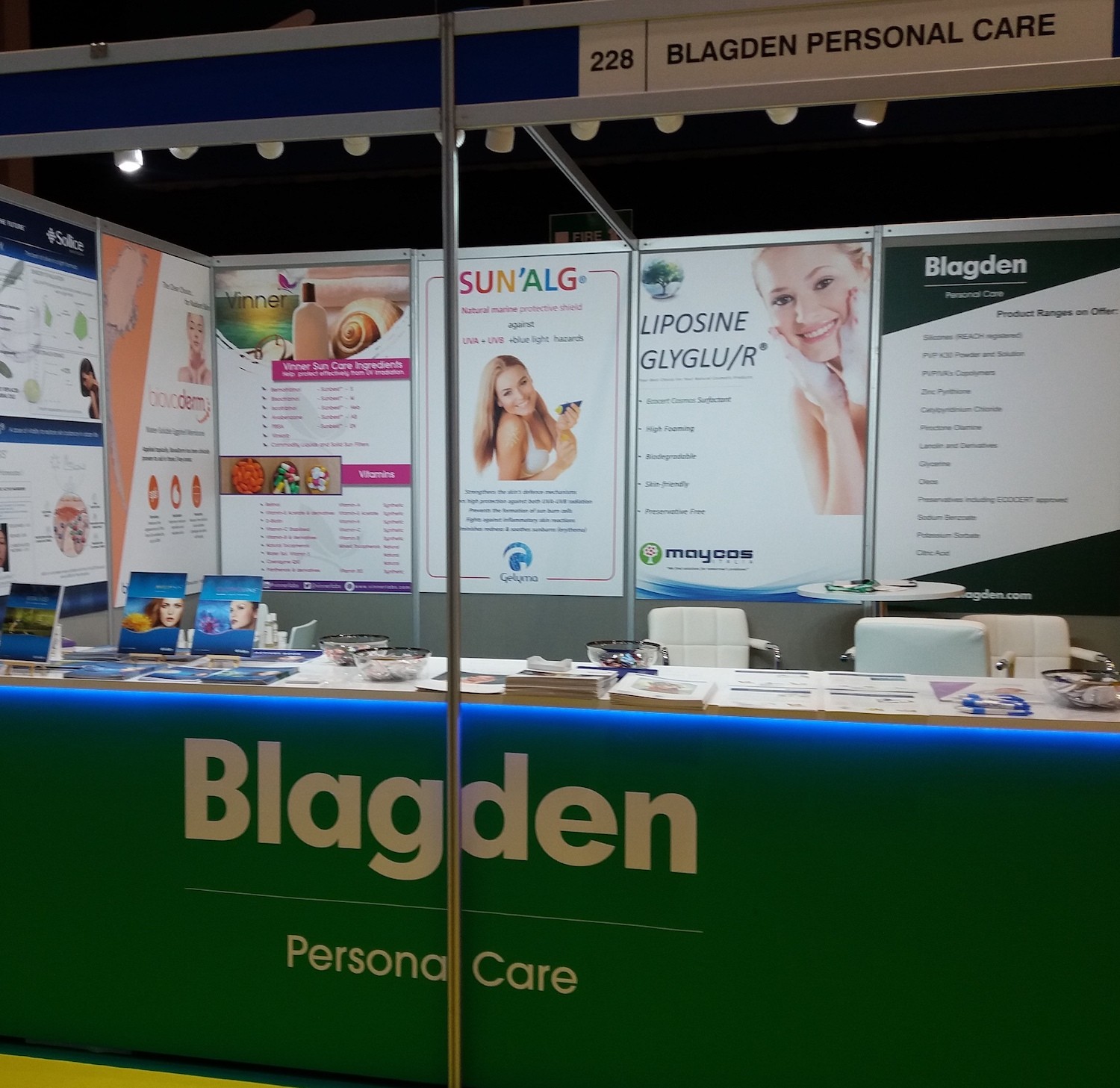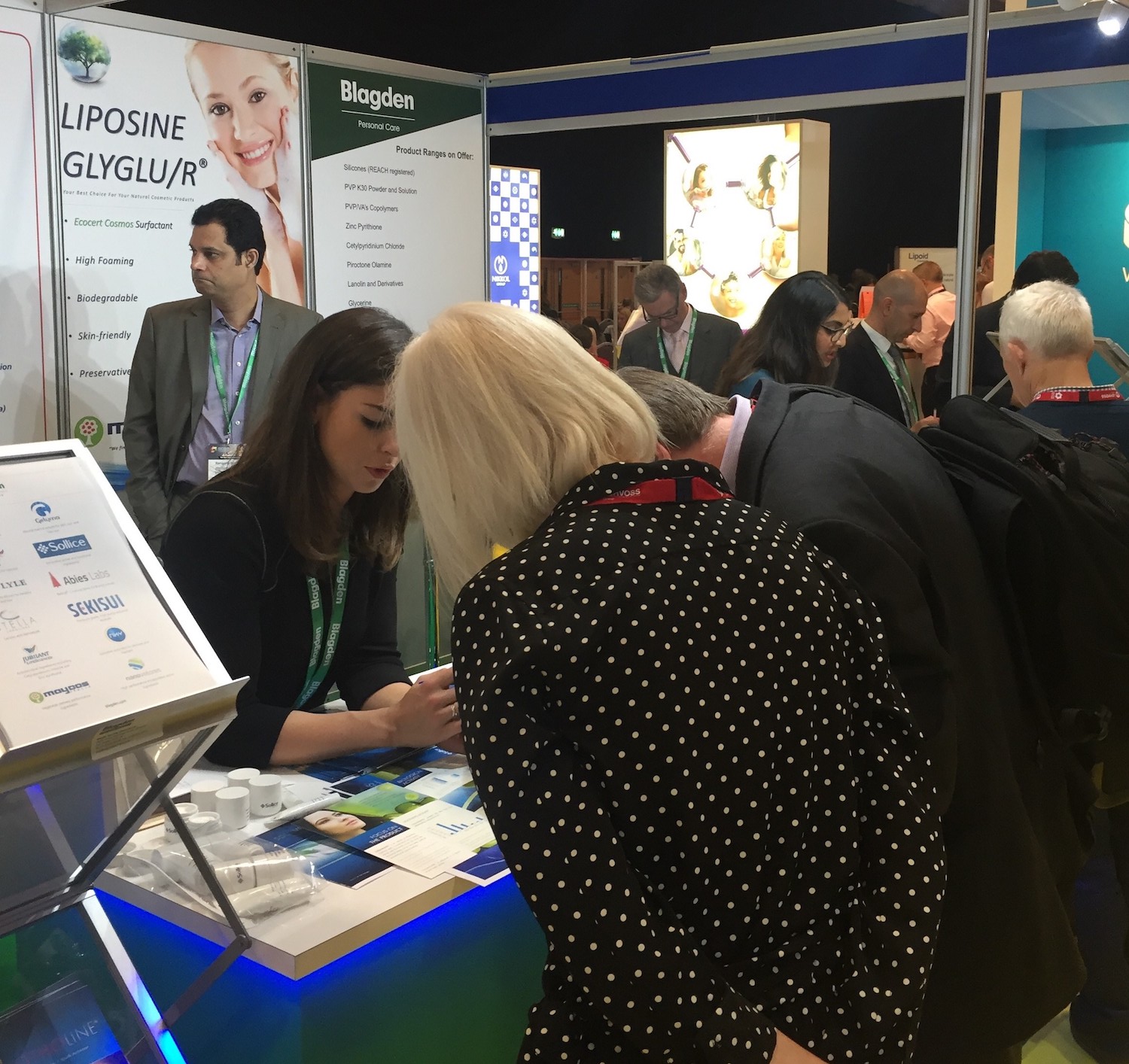 Our Blagden stand was positively buzzing throughout SCS Formulate this year. It's the UK's largest event of its kind for the personal care and cosmetics industry, focusing on raw materials, ingredients and formulations services.
In addition to promoting a broad selection of innovative new ingredients, we were joined by representatives from our key supply partners including Biova, Vinner Labs, Sollice Biotech and Abies Labs.
A real highlight of the event was the Explore Tour which included a presentation on Clotholine® LV, an ingredient from Sollice Biotech that stimulates cell longevity which is known as the 'hormone of youth'. The Tour attracted considerable interest from visitors who flocked to the talk.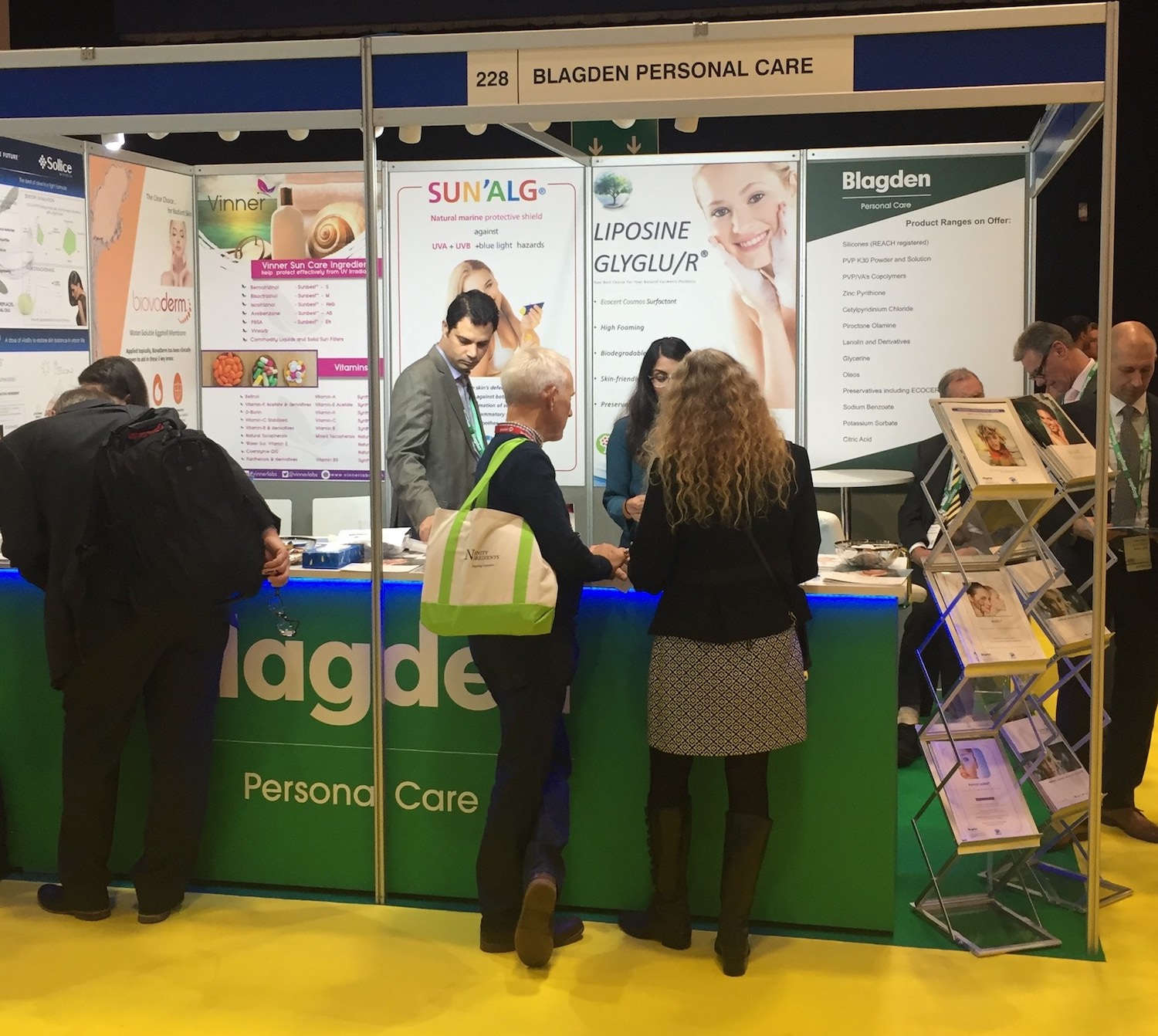 Thank you to everyone who visited us during the two-day exhibition. If you missed us there and would like to discover more about our product range, please call Rakhee Daggar on 01959 560828 or email.