Action challenge raises £1,500 for charity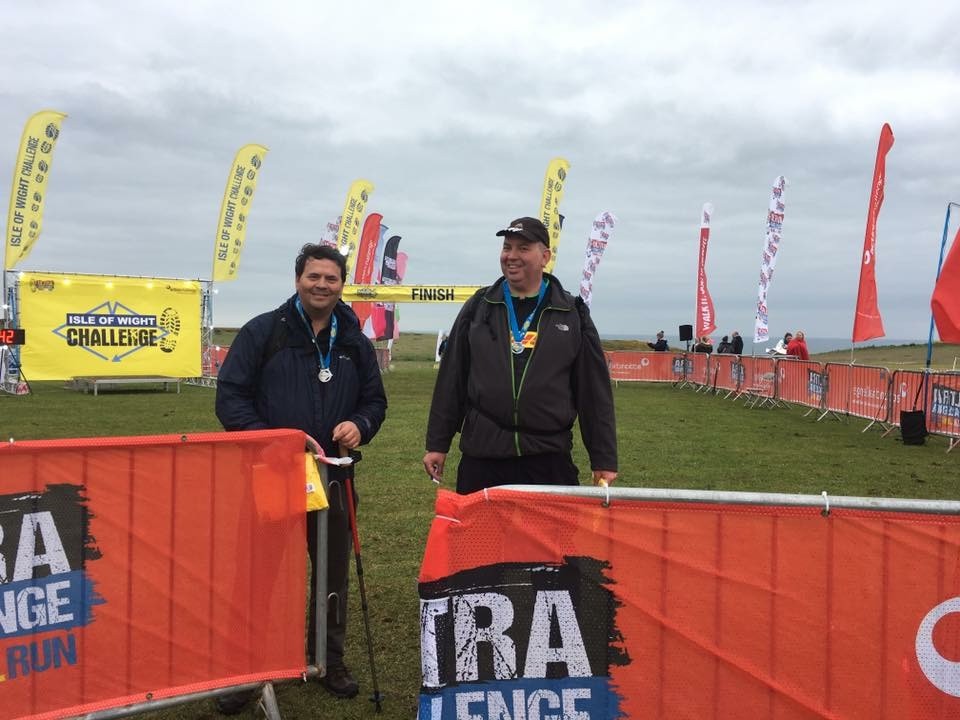 Steve Dawson, Blagden Pharmaceuticals/Healthcare Manager, put his best foot forward in the Isle of Wight recently to raise money in memory of a friend who died suddenly from pancreatic cancer 10 years ago.
In spring 2017, Steve joined the Isle of Wight Action Challenge, walking 26km of the coastal path from Culver Down to Chale, which took 6.5 hours. In the process, he and a friend raised more than £1,500 for Pancreatic Cancer UK and the Teenage Trust for Cancer.
They undertook the challenge in memory of John Simmons who had been involved in the scouting movement in East Grinstead and West Sussex for well over 25 years. John's family home had been on the Isle of Wight which was why they chose this location for their walk.
Steve said: "John was a friend and mentor to me, my family and to so many others within the Scout Movement. His inspiration to thousands of young people in particular was extraordinary as was his passion for travelling and overseas expeditions. Ten years on from his passing, we continue to miss him but his examples and inspiration live on. Thank you to everyone for your kind donations."